I've got a Sony Clie N760c which I've got to successfully log with MMCD. I've also got a car charger which chargers it.
I'd like to combine the two so I can power the palm while logging.
I've opened up both connectors and it looks like it would be easy to do.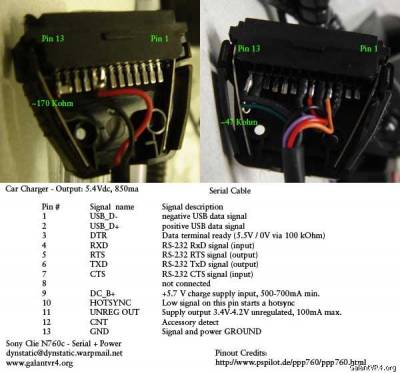 My plan is to simply hook the red wire from the car charger up to the serial connector the same way it is now. I was not going to bother with the ground since the serial cable is grounded through the ECU when logging anyways.
The 170 Kohm resister on the Car Charger is too much, it would signal the palm to look for USB serial connection. 47 Kohm is for signaling serial communications.
My question is, should I also ground the black cable from the charger too the serial cable or the car? and will I burn out the ECU? :P