I'm not sure how common of a problem this is, but my spoiler mid-section (support) fastener had broken from the plastic, which caused a nice rattle!
Anyway, rather than replacing the entire section, I came from the top and drilled a larger counterbore hole (to accept the larger shaft at the top of the bolt, see before pic) and then cut out a hex shape that matched the bolt-head (so it wouldn't spin when tightening the nut from the trunk)...I put some super glue for good measure and so far it's held! There is enough thread on the bolt to work out nice...I also replaced the rusty screws with some nice stainless buttonheads (I'm a sucker for those, lol)...
I had this deceleration noise I couldn't figure out and I think this was a main part of the cause, since now it's so much quieter!
Here's a before; note the broken area and bolt: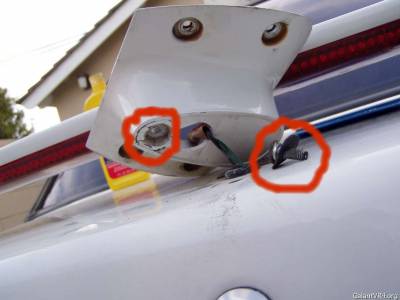 Here's the after with the screw now coming from the top
: