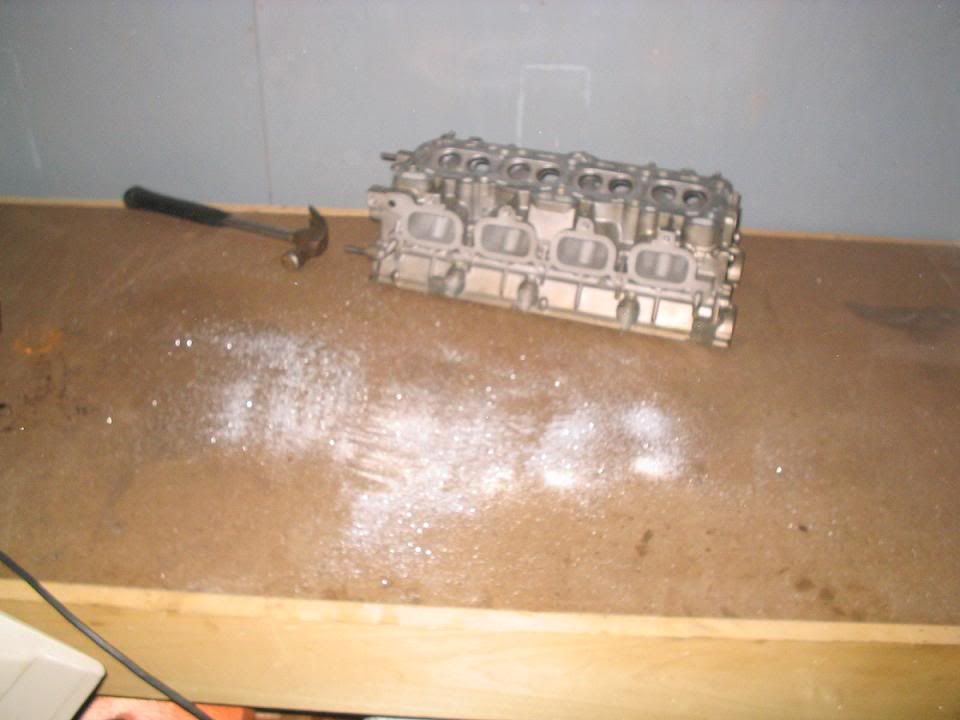 A friend of mine recently went to Wyotec for chassis fab, and while there he got the chance to port a 4g63 head and flowbench it. His results are here:
http://dsmtuners.com/forums/showthread.php?t=170275
Well, I was having my head freshened up at the machine shop, so he decided he wanted to do some port work on it for me while the valves and everything were out.
The tools required are simple, and the time involved was minimal (4-5 hours total).
I was curious what he was going to port, and when I brought him my head he showed me a couple of things.
First, he showed me casting flaws. He was impressed with how they were less pronounced on my gvr4 head than the TEL heads he had seen and worked on.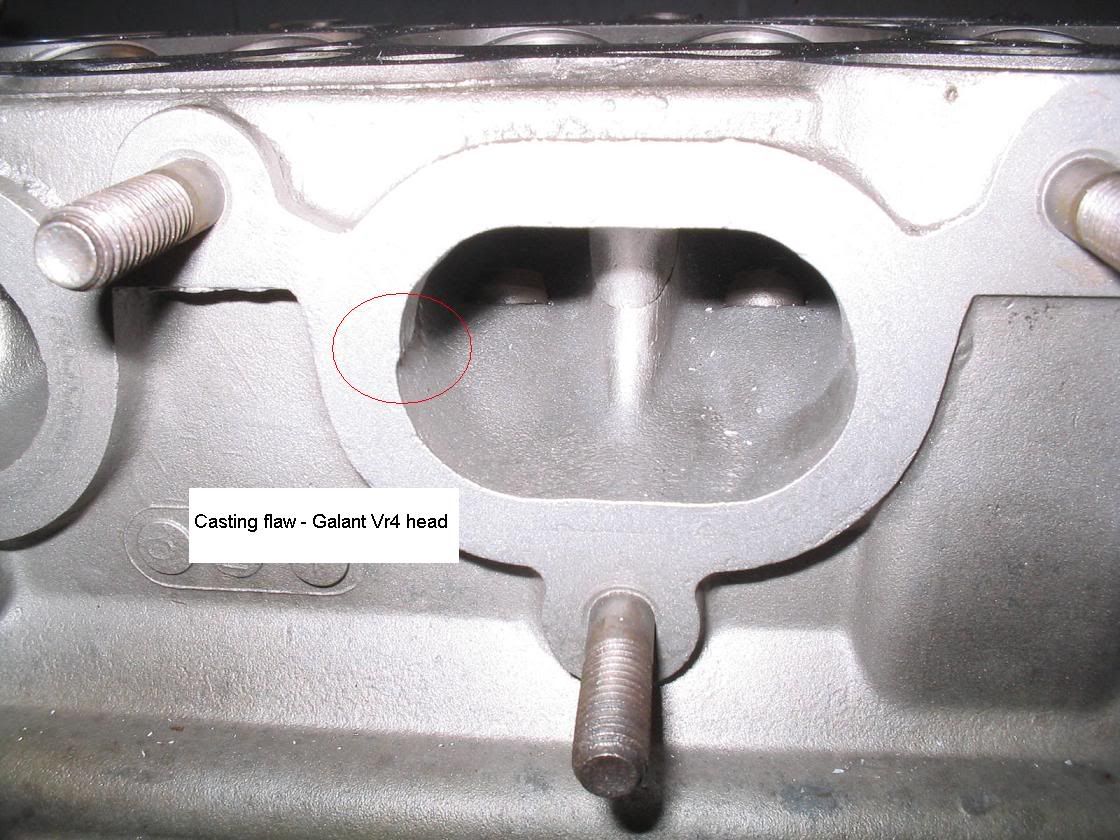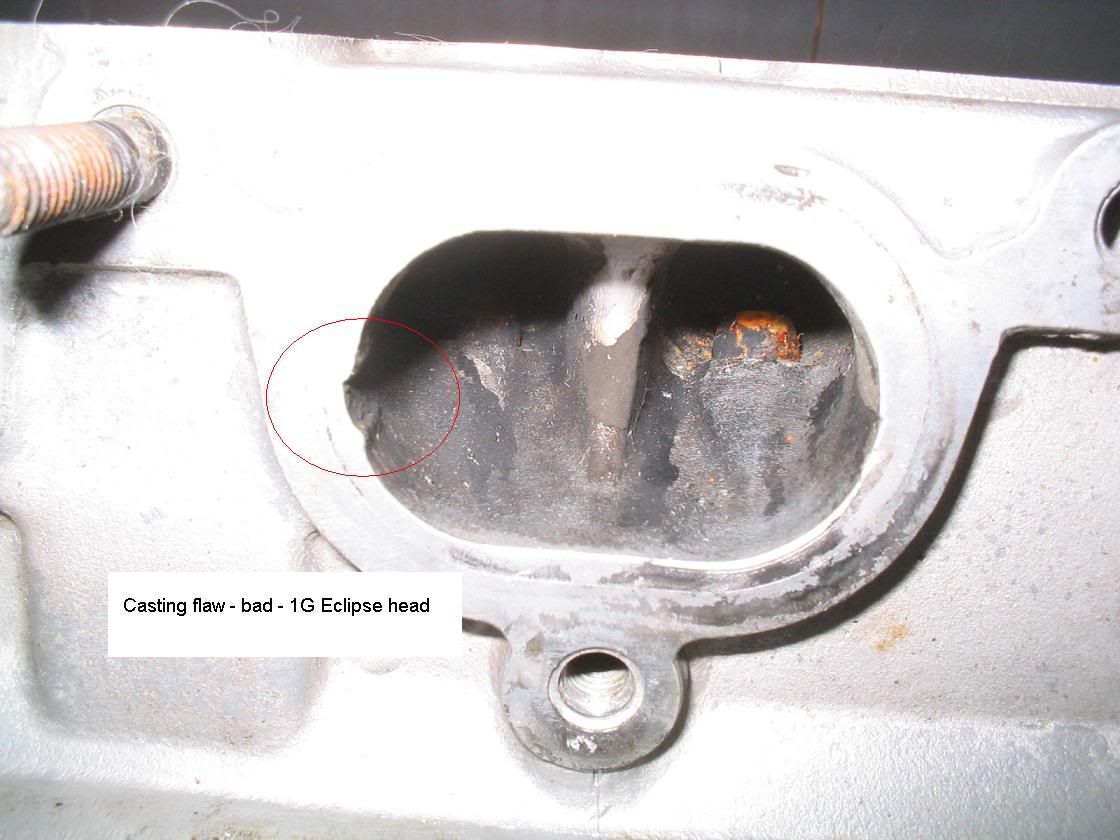 Here's some parts of the head if you didn't know: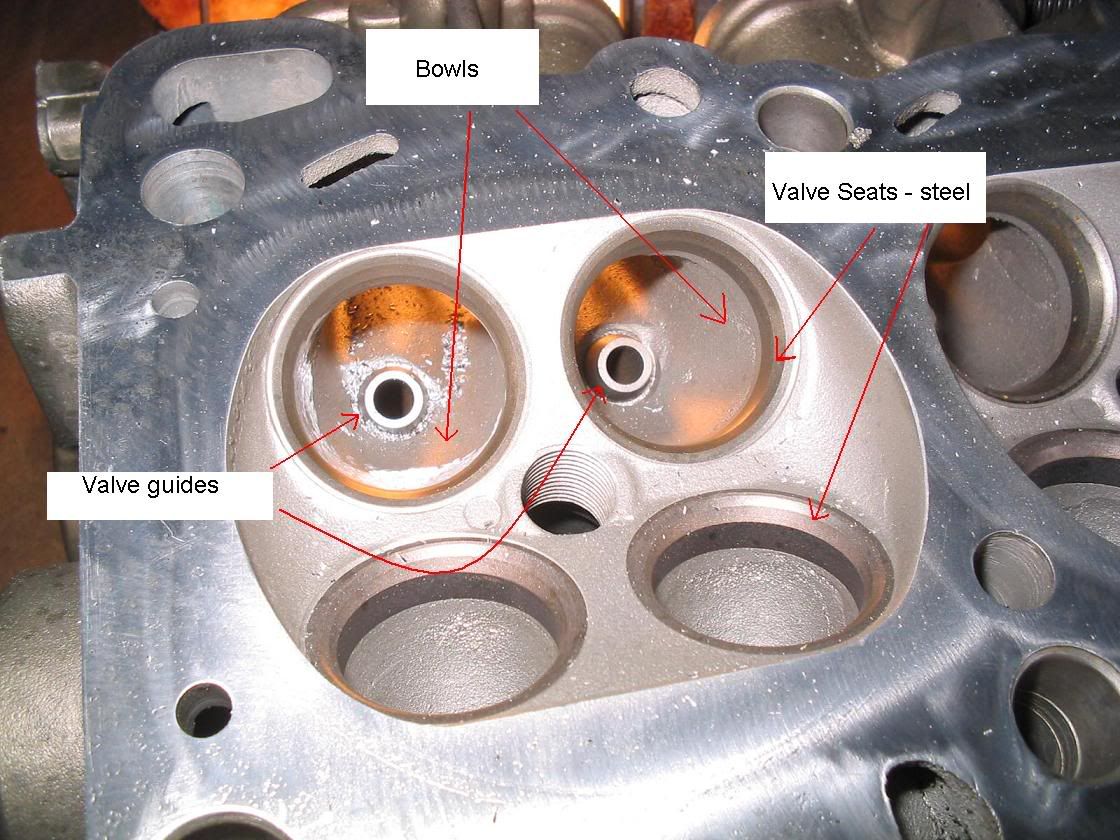 Then he showed me how there was a lip in the bowls, which hurts airflow on the intake side.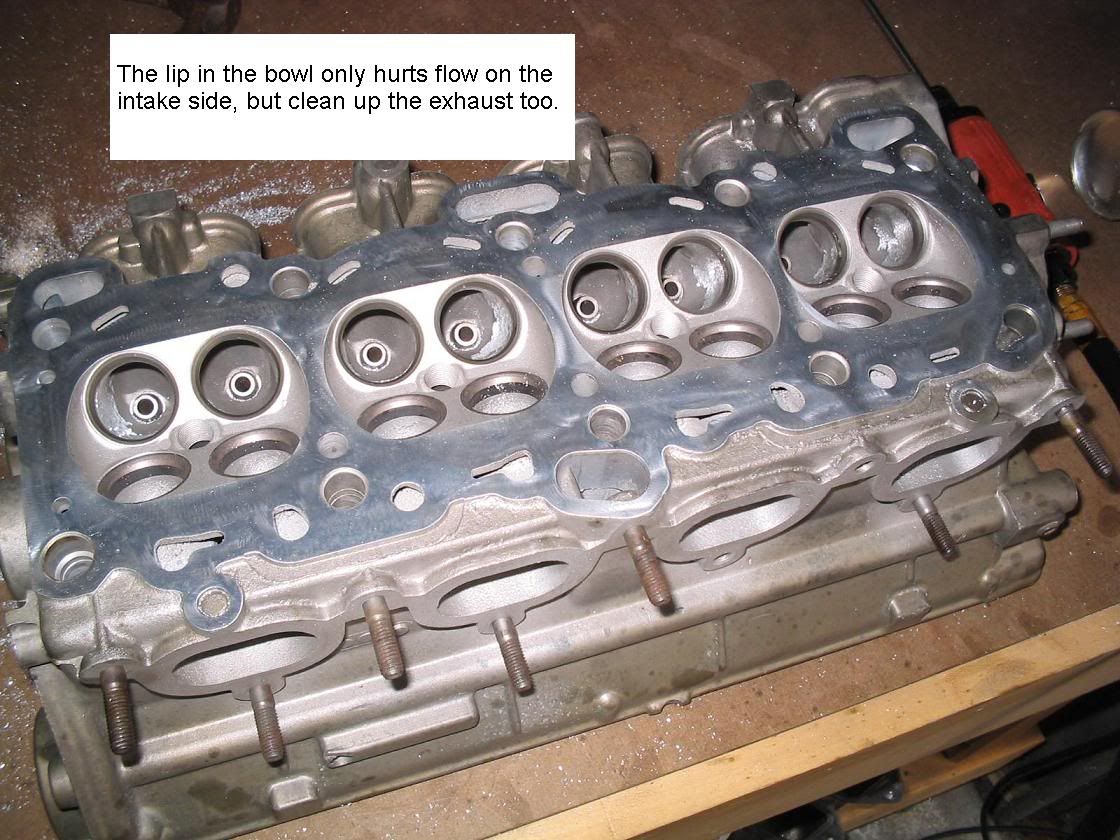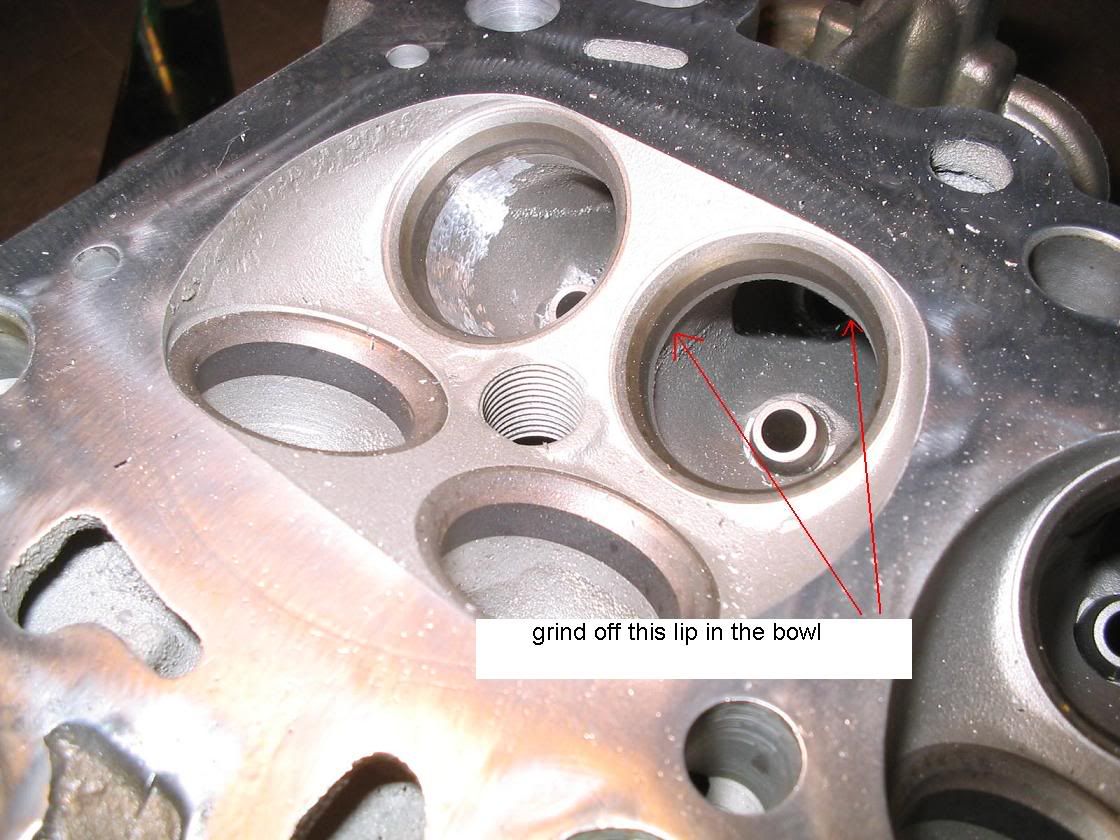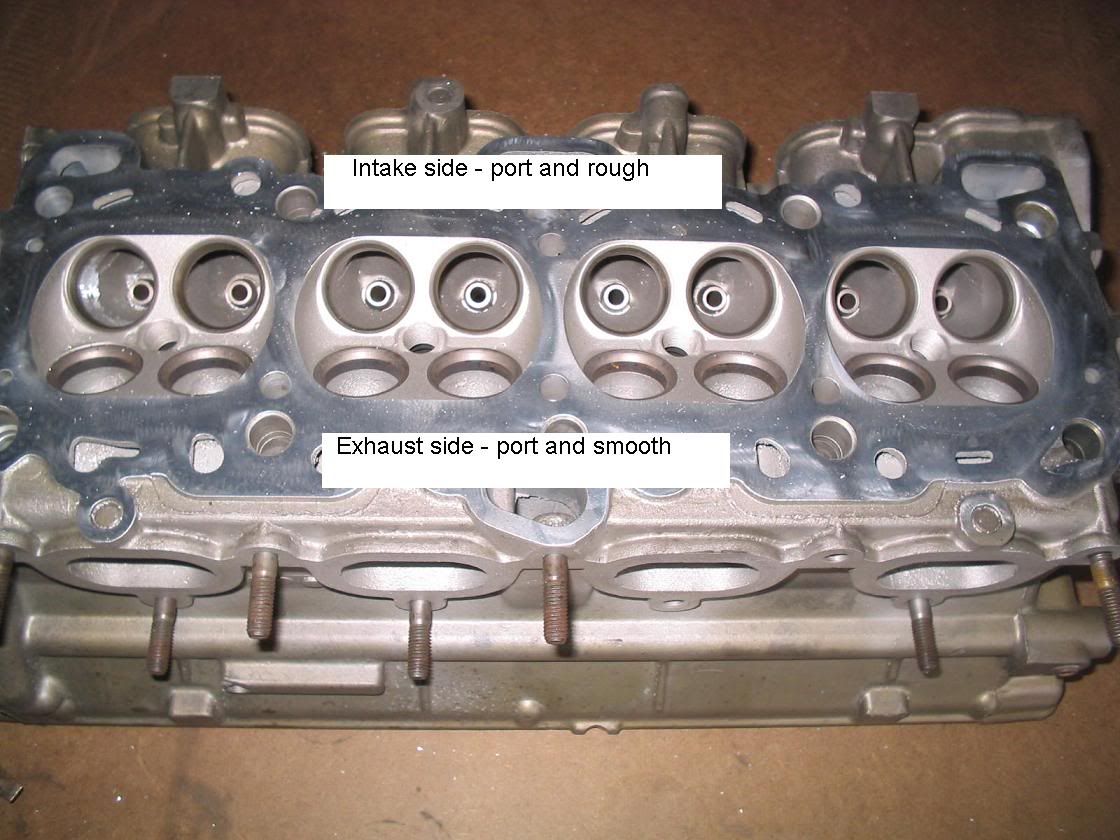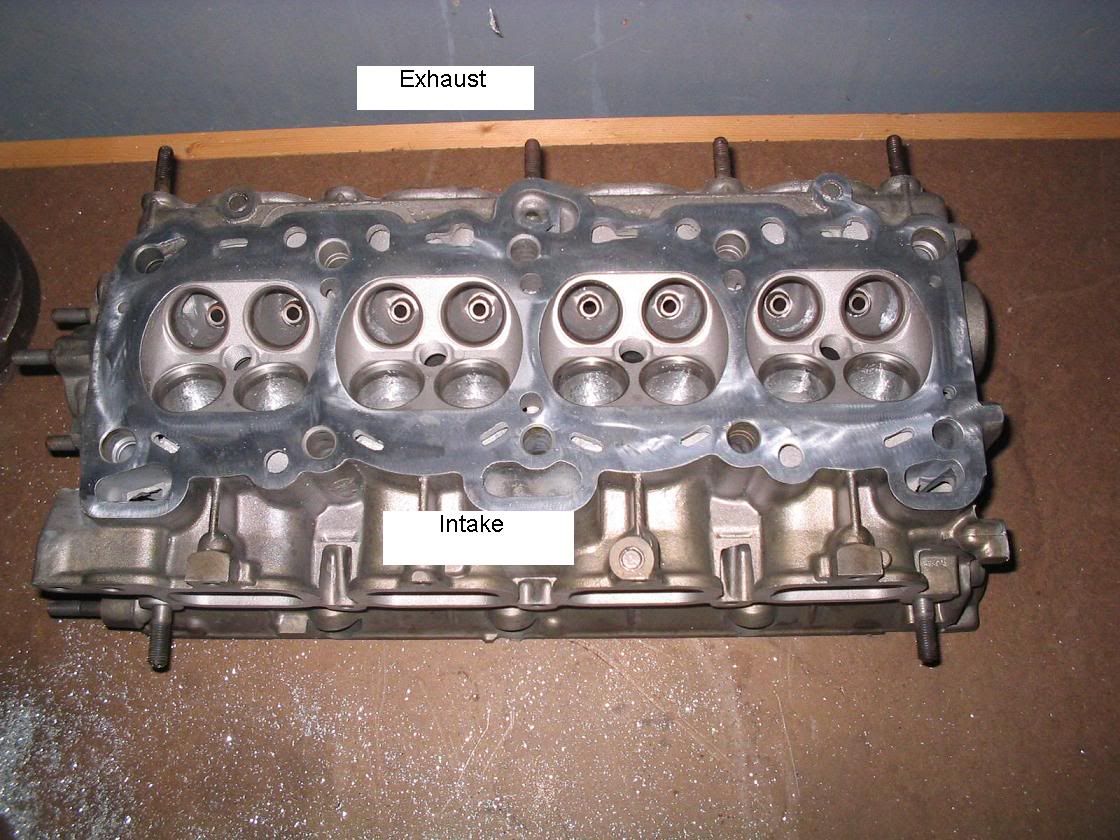 With valves/springs/retainers back in, exhaust polished w/ a 60 grit cartridge: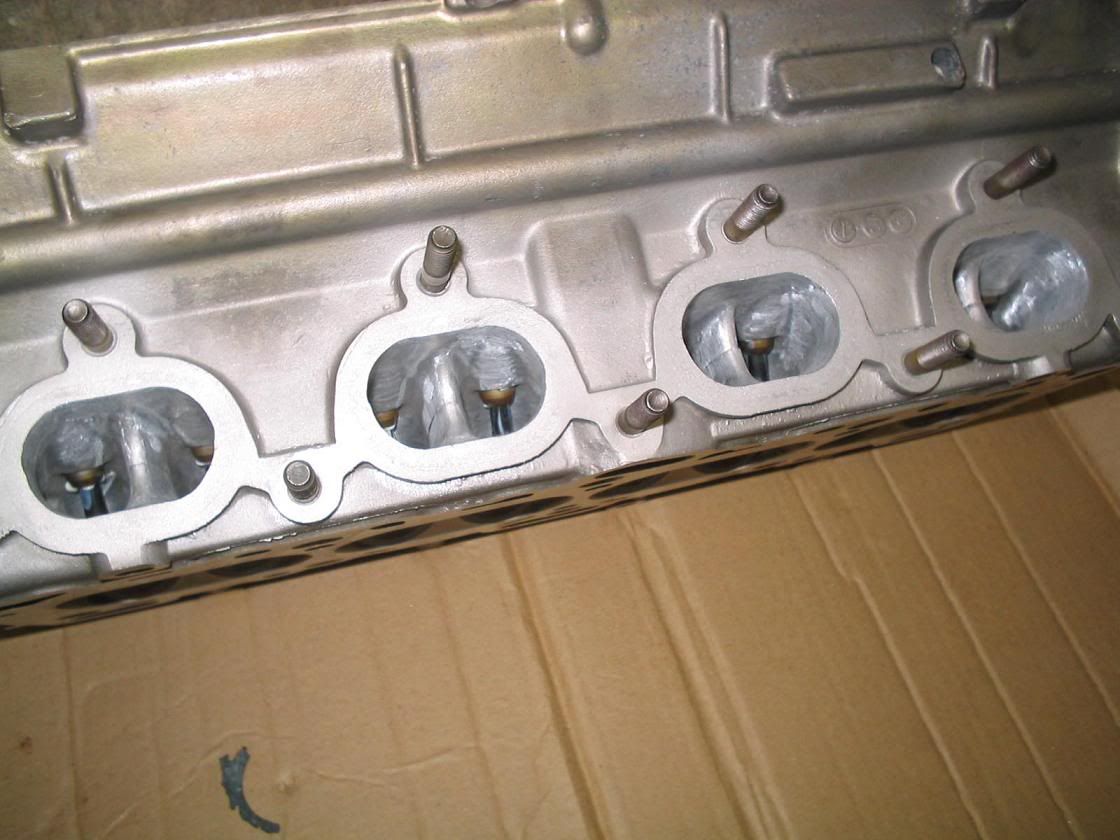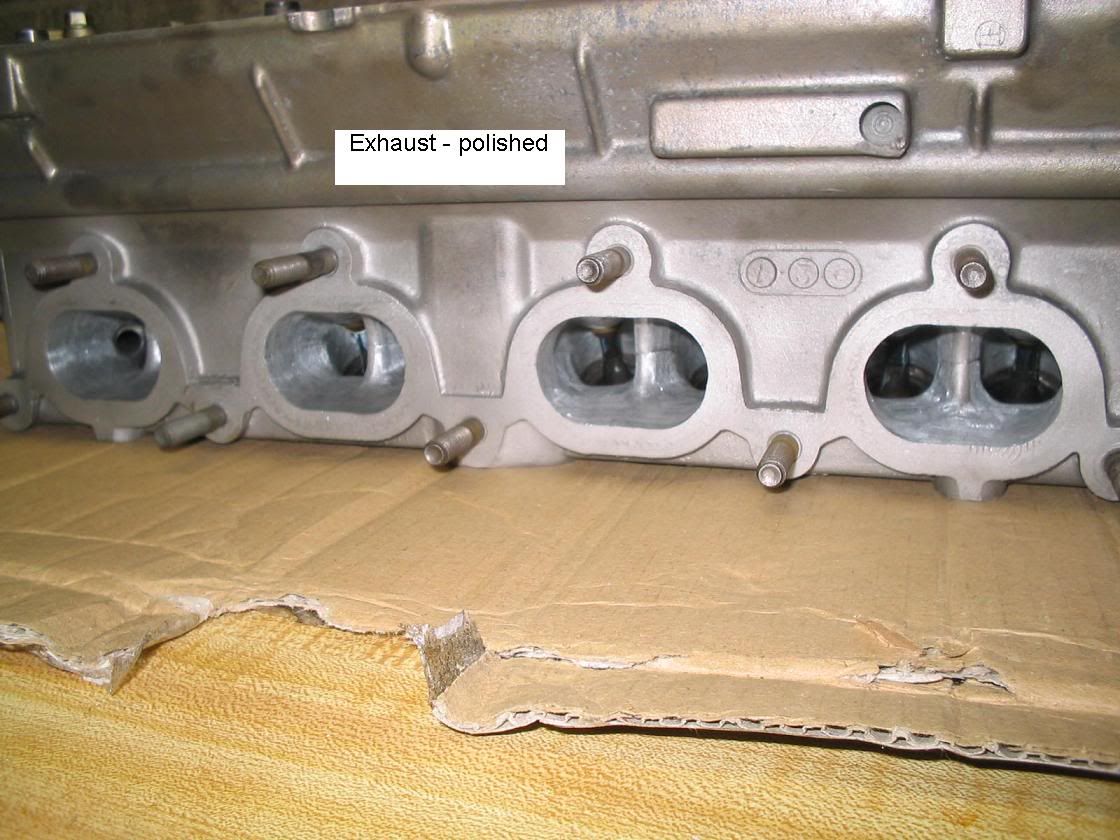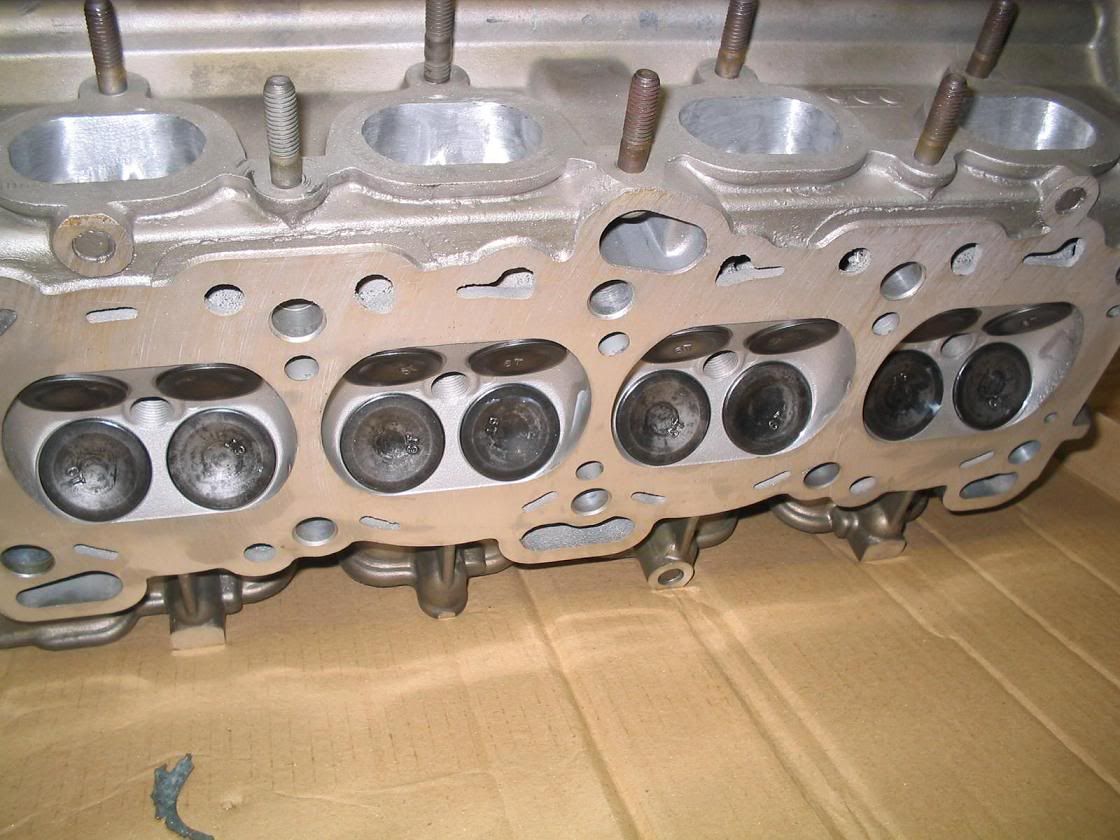 And finally, the finished product: