Owner: Russell Richards
Bought:11/07
Year:1991
Number:381/2000
Current Mileage:100,400 and counting.....
Mileage on build:7,220
1/4 time: TBD
WHP: 430awhp
BUILD THREAD
click
Engine:
click
Built bottom end
click
-Wiesco 9.0:1 .20 over pistons
-Eagle rods
-Polished unground crank
-B/S eliminated
-Balanced to 10K
-Fluidamper balancer
Built Head
-Mildly ported head by myself ext
click
int
click
-Manley springs/retainers/keepers
-Ferrea valves with 3-angle
-BC272's
-3g lifters
-Mitsu MLS headgasket
-Hondata intake gasket($.99 on epay)
-ARP Mains, headstuds, crank bolt, exhaust studs, rod bolts, turbo bolts
-New Mitsu oil pump/cover, mitsu waterpump, new mitsu tensioner, idle pulleys, new waterpump/oil pump cover/tensionor hardware
click
-90' OFH, -8an lines, B&M 11x6 cooler
-New oilpan, knock sensor, ALL GASKETS/SEALS
-Drilled and filled motor mounts
-NGK spark plugs
-NGK spark plug wires
-New oem 1g dipstick with modified tube with spring
click
Turbo:
-Garrett GT3076R in EVOIII exhaust housing
click
-35mm internal wastgate
-Stainless braided oil feed from head
-Stock oil return
-Custom -6AN ss water feed line and return
Intake:
-Rebuilt VR4 throttle body
-2g t/b elbow
-2g MAF
-4" FP recirc intake pipe
-K&N filter
-Custom short route Aluminum 2.5" intercooler piping.
-Spearco intercooler with custom endtanks (core size - 24 x 9 x 4)
-Oil catchcan
-Crushed oem NIB BOV
Exhaust:
-2g ported exhaust manifold
-2g manifold heat shield and modified o2 shield
-ARP Stainless exhaust manifold studs
-2.5" to 3" mild steel downpipe(soon changed for straight 3" SS)
click
-3" mild steel bent catback with Borla single tip muffler
click
(soon changed to 3" Aluminum with Vibrant dual tip)
-Catco 3" high flow cat
-EvoIII ported o2 housing
-RRE/Indy Race Cores Aluminum Radiator GVR4 specific
Electronics:
-Evo8 ecu
-Black Top CAS
-Greddy electronic Boost, EGT and memory/warning oil pressure
-NIB Greddy Profec B spec (original from 95)
-Dual stage turbo timer
-NEW Bosch 90amp alternator
Fuel system:
-Rewired Supra TT fuel pump
-Aeromotive AFPR
-SS -6an lines from filter to rail, from rail to afpr and from fpr to return.
-750cc FIC injectors
Drivetrain:
-Rebuilt TRE trans dual syncs in 2-3, filter, new forks, bearings, seals, rails
-Redline MT-90
-New front axles
-2g shift fork and throwout bearing upgrade
-ACT 2600
-ACT Flywheel
-Stainless braided clutch line
-DSM 5-lug conversion with all new bearing, seals and dust shields
-4bolt LSD rear end w/ AWS
click
-Restored rear subframe. Complete sandblast and Eastwood products
click
-Restored lines, rear rack, rear pump, dist block
-Rebuilt driveshaft with FM u-joints and new carrier
Suspension:
-NOS Whiteline 22mm front and 26mm rear sway bar
-Tein HR coilovers with front camber/pillow and rear pillow mounts
-Ingalls adjustable rear upper control arms
-DSM front and rear adjustable strut tower bars
-New rear sway bar end
Brakes:
-Front- 94+ 3kgt 4 pot calipers with 12.65" dual vented rotors, stock pads
-TunerNation(GW) caliper brackets
-Rear - Stock calipers on DSM 5 lug rotor
-Complete ABS removed and swapped for 1g non abs lines and proportioning valve
-SS brake lines
Wheels/tires:
- 17" EVO 9 Enkei Wheels
- 235/40/17 Azenis
Interior:
-EVO MR SE gas, clutch and brake pedals with WRX dead pedal
click
-1989 Light weight underdash with pocket
-Starion OPEN headrests in black leather
click
-Dual A-pillar gauge holder
-Sony Explod Black out CD player
-Double DIN carbon fiber plate for radio, afc, Greddy oil pressure gauge
click
-"MITSU" 1g leather steering wheel
-2g DSM shift knob
click
-Leather shift boot
-1g DSM EXTREME PSI short shifter
-Paint removed from cluster needles, repainted red on tach and temp gauge
click
-Moroso NHRA legal sealed battery box
click
-Custom TURBOFLANAGAN numbered floor mats
click
Exterior:
-JDM vented RS hood
-Eterna grill
-MMC VR4 trunk badges(removed Galant, DOHC and MITSUBISHI emblems)
click
-OEM Mudflaps
click
-92 GVR4 grill with fins removed and replaced with black mesh, custom carbon fiber MITSU emblem
click
-93 crystal headlights
-Amber corners with signal and parking light
-Tinted tail lights
-Complete Rubberized undercoating to entire underside including under skitrs, doglegs and wheel wells
click
click
UPDATED PICS 10/6/11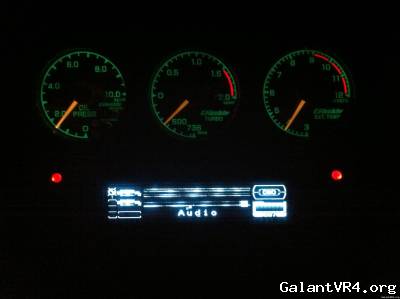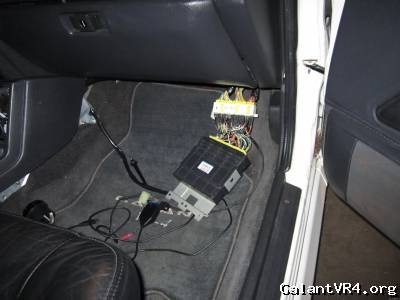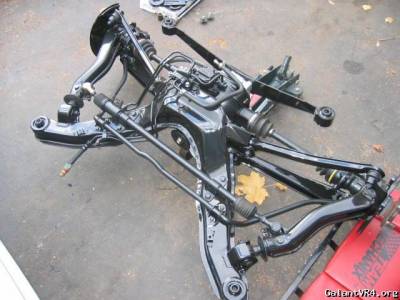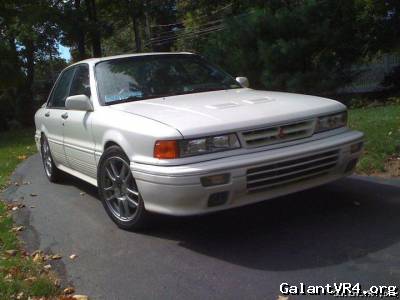 PRE-UPDATED PICS.......