1991 Mitsubishi Galant VR-4 #1448/2000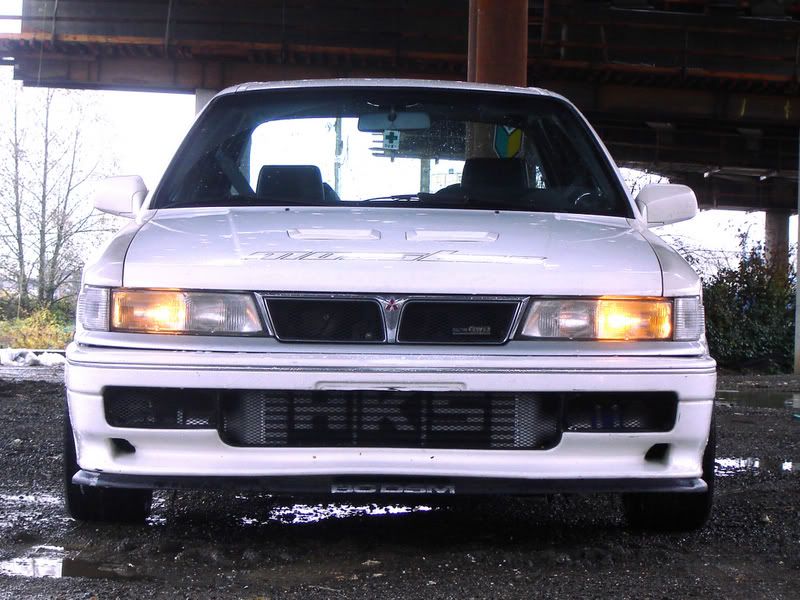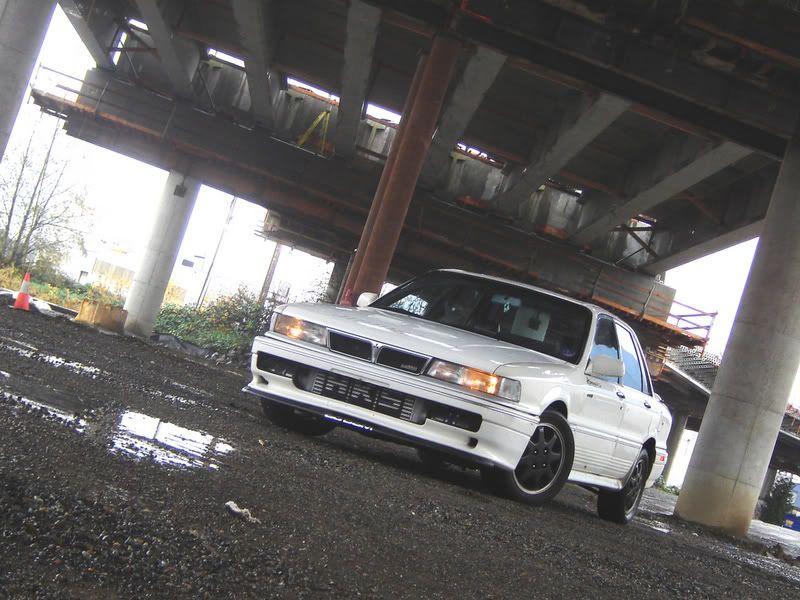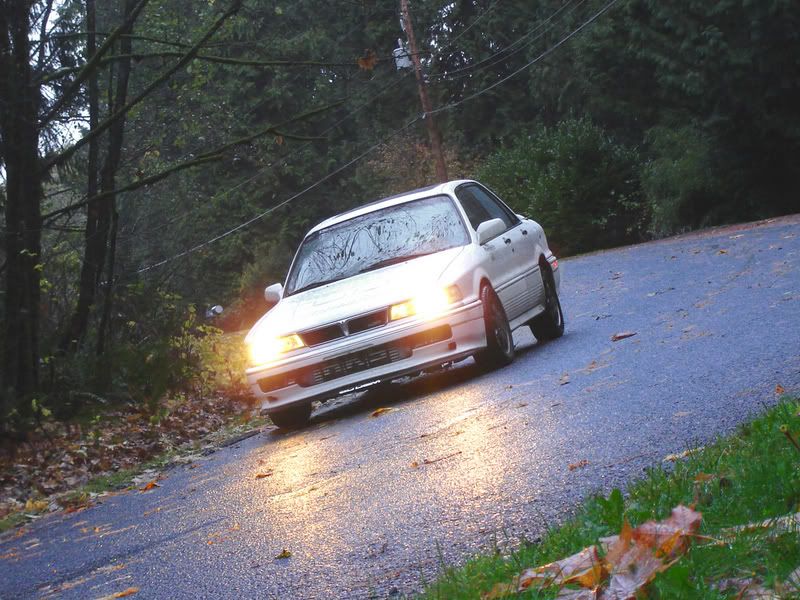 EXTERIOR
JDM Front Bumper
JDM All-clear corners
JDM Vented Hood
Decals
92 Non-VR4 Taillights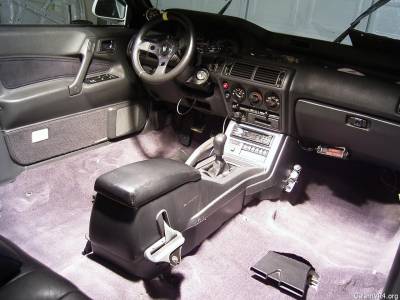 INTERIOR & ELECTRONICS
Greddy Turbo Timer (exploded when i dropped it, now plastic-welded with a piece of civic bumper.)
Apex'i AVC-D Electronic Boost Controller with Scramble Boost
Apex'i AFC Oldschool 5-knob
AutoMeter Carbon Series Boost Gauge
290mm Steering Wheel
Aftermarket Pedals
Alpine CD Player
T/E/L Shifter w/Leather Shift Boot
ENGINE/TURBO
JDM Engine
Keydiver chip
Magnecor 8.5mm Spark Plug Wires
Walbro 255 Rewired
Buschur Racing Fuel Pressure Regulator
EvoIX 560ccs
K&N Filter
Dejon Tool intake
2G MAS
24"x8"x3.5" Core FMIC
Custom Aluminum Intercooler Piping that randomly varies anywhere from 3" to 1.75", 2.5" average.
No welding has been done on the piping.
1g TB Elbow re-used as turbo outlet, JB welded via MCCC can for maximum homelessness.
Blitz Dual Drive Blow-Off Valve JB welded to I/C piping.
Custom Aluminum Throttle Body Elbow secured with JB weld.
Piping withstands 21psi boost with no problem.
Mildly Ported 14B
A'PEXi N1 Downpipe
3" Exhaust
1G Intake Manifold
JDM Throttle Body
Low-temp Thermostat
TacoTime Rad
SUSPENSION
Ralliart FIA Group N Series Front Strut Bar
Custom Rear Strut Bar
Whiteline 26mm Rear Sway Bar
DMS 40mm Gold Coilovers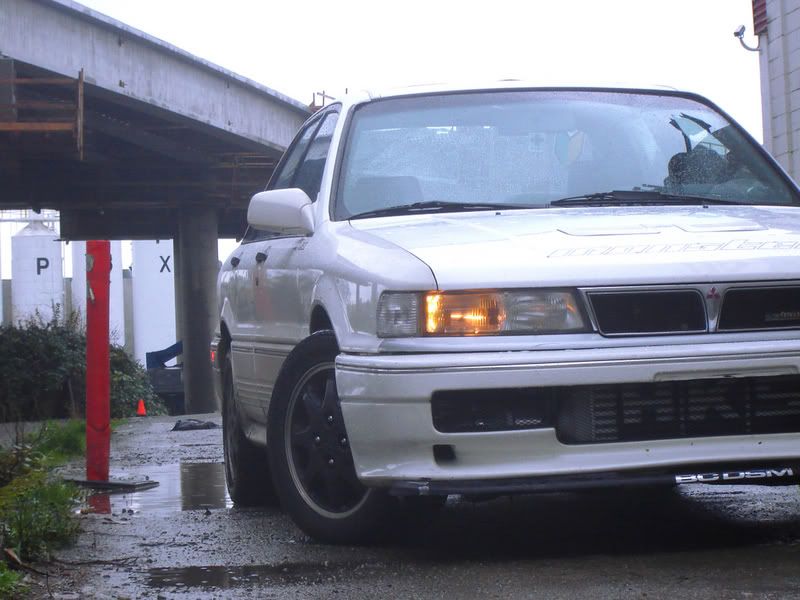 BRAKES & WHEELS
Cross-Drilled Front Rotors
91 Nile Black Wheels
WEIGHT REDUCTION
All Soundproofing Removed
EGR Removed
Air Conditioning Removed
Cruise Control Removed
MISCELLANEOUS
Oil Catch Tank
Balance Shaft Elimination
Short-Route Throttle Cable (everyone told me it would fail, still strong after 2 years of DD)
FIAV Blockoff
Brass Shifter Cable Bushings
3G Lifters
Battery in Trunk