Before we delivered #880 yesterday, Sheri insisted I get some pictures of the two GVR-4's together. This is an older webpage I did with the mods I have on #880/1000:
880/1000
And here is the page for #1886/2000, but the info is rather old. I just dropped new 2G pistons and a Venom intake on it recently:
1886/2000
OK, here's some pictures of the two together, all waxed up and looking good: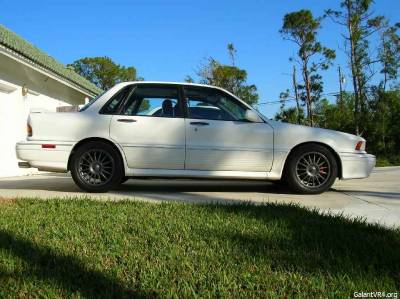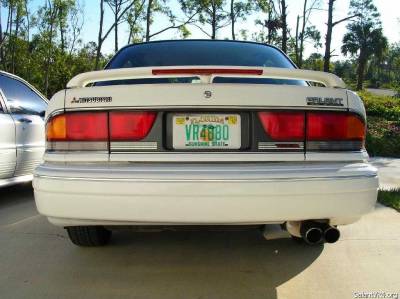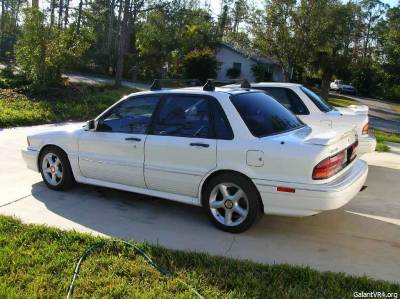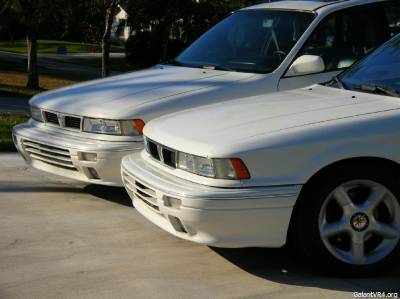 #880 is an EXTREMELY clean car, especially the interior. You'd never guess it has nearly 160k on it. For those of you who don't remember, I acquired #880 from a guy who had taken it to the local Mitsu dealer because he was tired of it leaking oil. They charged him $1400 to replace all the engine gaskets, only to have it seize 2 weeks later. 1 1/2 years later, when I bought it after it had sat, I tore the engine down and found nice chunks of the old gasket material in the oil galleries and oil pump!

Of course, they insisted it had nothing to do with the work they had done.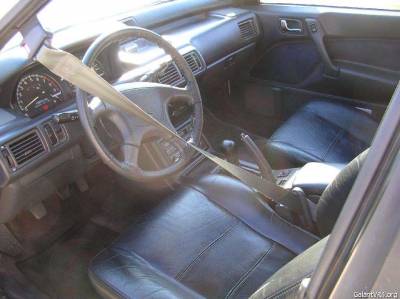 #880/1000 also looks deceptively stock under the hood, to the untrained eye:
Whereas, #1886/2000 looks a *little* more modified. I still have alot of pieces to put back on, and cleaning up to do. I just got it back on the road after a 6 month rest after our 10,000 mile trip out west:
Sheri insisted that I get into the picture too:
#880's custom plate:
Don't they look good together: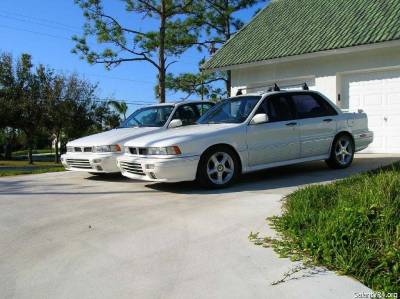 #1886/2000 again, ala carte: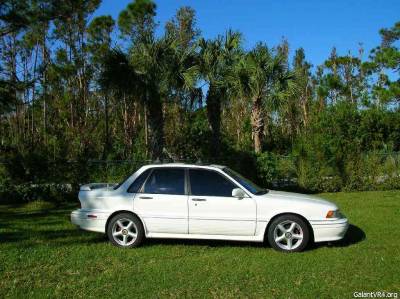 #1886 on the left, and #880 on the right: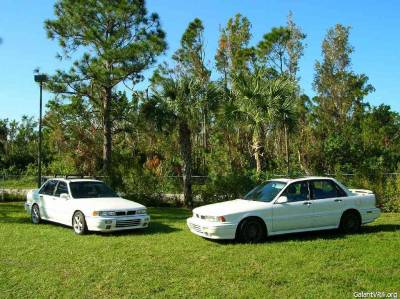 I am going to miss #880, it is a sweet-running daily driver. I thought my wife was going to cry when we handed over the keys: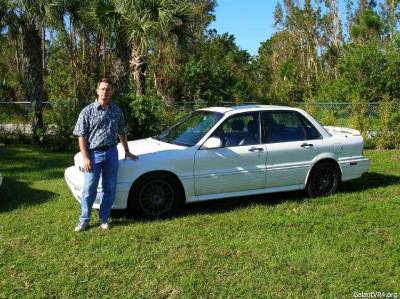 #1886/2000 is my original GVR-4, had it since March/April 1999. Its not nearly as clean as #880, but it will continue to be a nice project car: