Owner: Ed Dobrzyn
Message Board Name: BluFalcon
Year: 1992
Number: 521/1000
Color: Kensington Grey
I originally picked this car up to be a daily driver a few years back. (No, seriously..) At the time, I had a 90 Talon TSi/AWD that I had built up pretty nicely, but wanted something 4G63 powered that was a bit more "civilized" on the road to putter around in. After selling #1954/2000 in a fit of extreme stupidity many years ago, I kept an eye out for a good deal on another GVR-4. I found this one in Colorado off of this board and drove up there with a buddy to pick it up. I really did intend to keep things simple with this car, but as you can see with the mod list below, that went out the window pretty quickly. I daily drove it for a year or so until I eventually sold the Talon. Which meant that a lot of the parts from that car found their way onto this car. With just one project car darkening my driveway and garage, things soon got out of hand. Well that and a overseas deployment or two that provided the cash for the JDM makeover, paint and bodywork. I love Uncle Sugar! Obviously, it'll never be "done", like most project cars. I've still got more planned for this thing. I just need some time, money and motivation.
Anyway, enough with the long winded diatribe. Here's my monument towards continued financial instability in all its Internet glory.
When I First Got It:
After A Few Mods: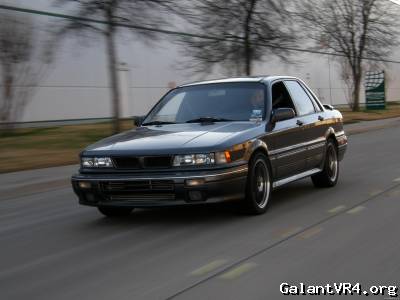 I drove my car for many years and I was happy......
Until I Did This: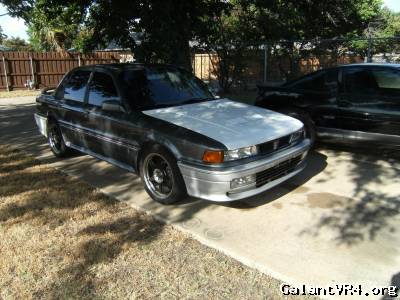 Sent It Off For Paint And Here's What I Got Back: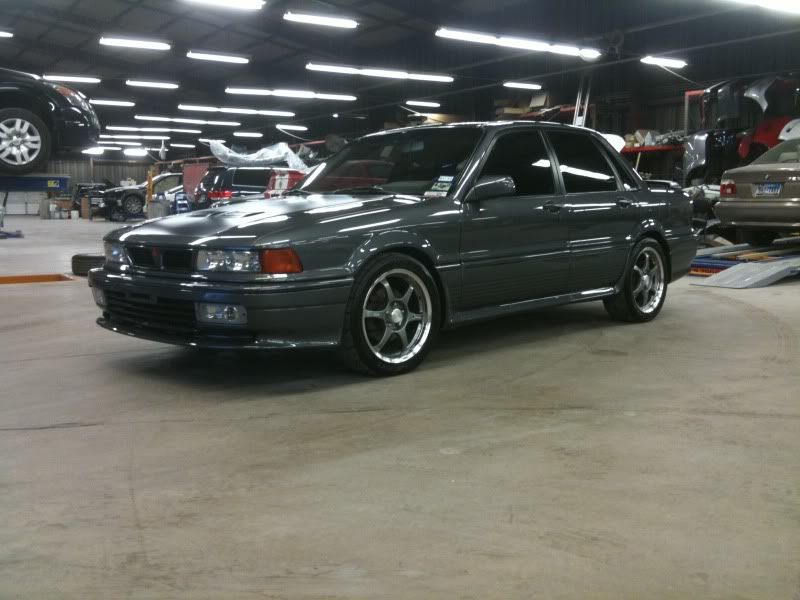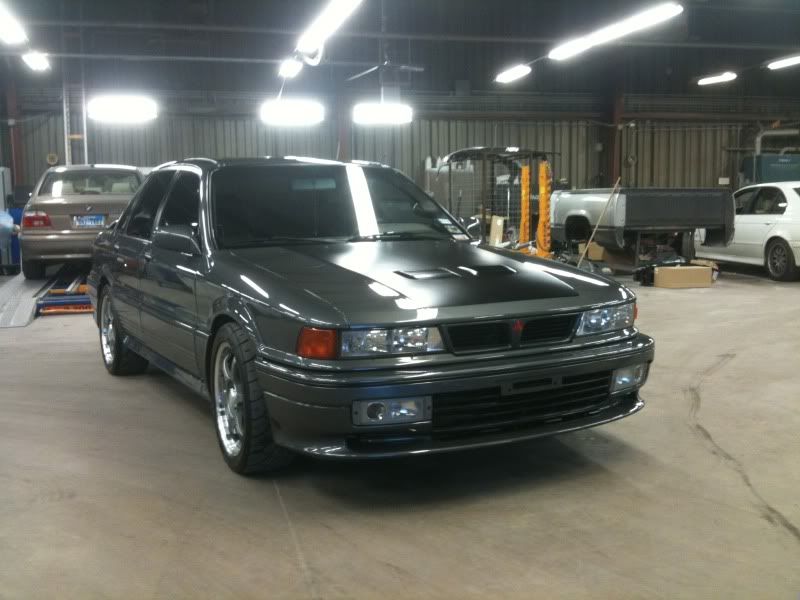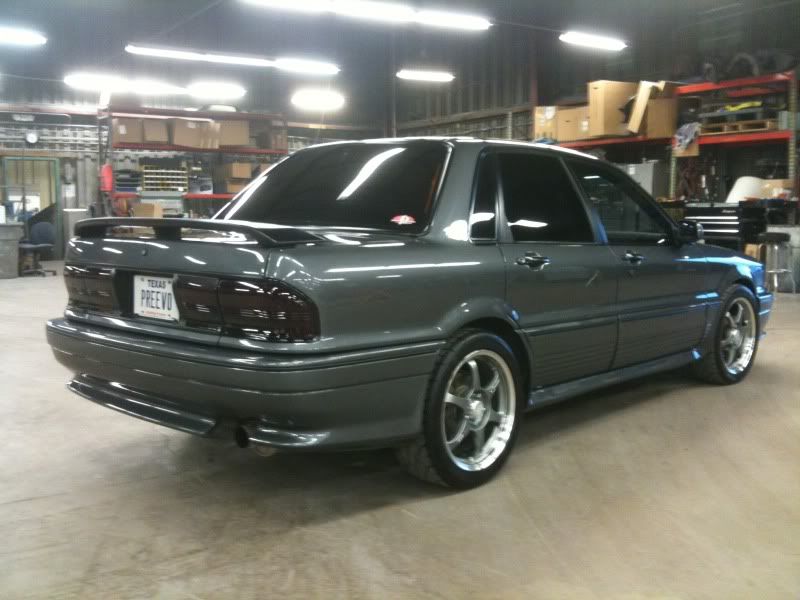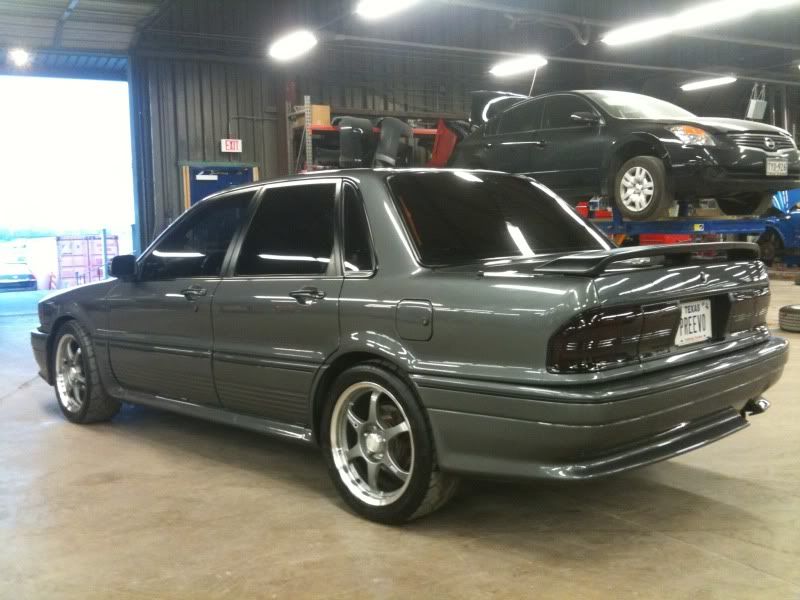 More Pretty Pictures: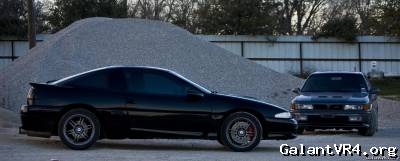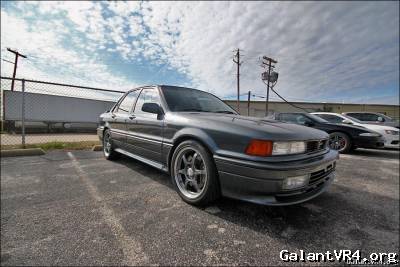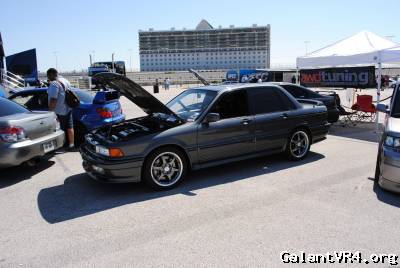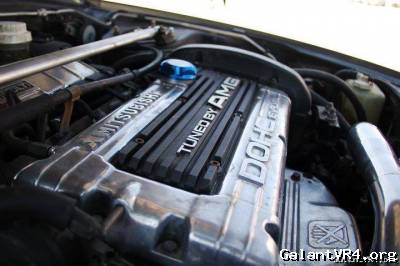 Modifications:
ENGINE:
Rebuilt 6 Bolt from a Junkyard 90 Plymouth Laser
OEM 2G Pistons/1G 6 Bolt Rods
Rebuilt 6 Bolt Head
HKS 264 I/E Cams
ARP Rod Bolts And Head Studs
Machine Work/Shortblock Assembly Performed By Stoid Racing, Dallas, TX
Longblock Assembled By Me, In My Garage During Many Late Nights After Work
EXHAUST/TURBO:
Ported EVO III Exhaust Manifold (Ceramic Coated)
FP 3052 Turbo With Tial 44mm Ext WG (Ceramic Coated)
FP 3in Cast V-Band Recirculated O2 Housing (Ceramic Coated)
PTP Heat Blanket For FP Turbine Housing
3in SS V-Band Downpipe Modified By Brian Wilson @ Forced Performance, McKinney, TX
Modified Megan Racing 3in SS Catback For 1G AWD by Tony @ T1 Racing, Rowlett, TX
3in DynoMax SS UltraFlo Muffler With 3.5 in Thermal Tip
INTAKE/INTERCOOLER:
2G MAS With 4in K&N Filter
Forced Performance 4in Intake Pipe With BOV Recirculation Fitting
ETS GVR-4 FMIC Kit (Core Anodized Black)
Chrome Ceramic Coated Hotside Intercooler Piping
Polished ETS SS Cold Side Piping
OEM 1G BOV With Dejon Powerhouse "Stop Leak" Kit
Polished Intake Manifold
FUEL:
720cc Nippon Denso Injectors
Buschur Racing Rail Mounted Adjustable Fuel Pressure Regulator
Manual Fuel Pressure Gauge
Rewired Walbro 255lph In Tank Pump
SUSPENSION:
Koni Yellow Inserts In AGX Strut Bodies (Front)
KYB AGX Shocks (Rear)
Ground Control GVR-4 Specific Coilovers F/R
Tein Front Camber Plates
Complete 1G Energy Suspension Bushing Kit F/R
Ingalls Adjustable Rear Camber Arms
Jay Racing Active Rear Toe Elimination Kit
DRIVELINE/SHIFTING:
4 Bolt LSD Rear (Eliminated Rear Wheel Steering)
Torque Solutions Aluminum Driveshaft Bushings
BoostX Rear Subframe/Mustache Brace Poly Bushings
Custom Front Subframe Bushings Machined By Brian Wilson @ Forced Performance, McKinney, TX
ACT 2100 With Street Disc
OEM Factory Flywheel
Rebuilt 93 DSM AWD Tranny
5 Lug Hub Swap (Retained ABS Function)
Symborski Shifter Bushings
Bronze Shift Cable Bushings
91-94 DSM Shifter Arm
ELECTRONICS:
Greddy 60mm EGT Gauge Peak Hold
PLX Wideband With 52mm Display Gauge
Apex-I Black Pencil Turbo Timer
Resocketed 91 GVR-4 ECU
DSMLink V2.5
Pioneer CD Player
INTERIOR:
Momo Competition Steering Wheel
Weighted 2G Style Shift Knob
Aftermarket 3/S Leather Shifter Boot Modified To Fit
LoTek Dual Gauge Pod
BRAKES/WHEELS/TIRES:
Baer Track Kit (Front)
Rear Slotted Rotors
Hawk HPS Rear Pads
SS Brake Lines (F/R)
SSR Competition 17x7.5
235/45/17 BF Goodrich T/A KDW's
EXTERIOR:
JDM RS Front Bumper
JDM Rear Bumper
JDM Vented Hood With Black Accent Panel
JDM Amber Corner Lights
JDM MMC Badge
93 Galant Clear Headlights
Smoked 91 Tail Lights
Recent Kensington Grey Paint Job And Bodywork @ Bankston Collision, Addison, TX
(I REALLY Can't Say Enough Nice Things About The Work And Care That Andy, Manny And Many Other Workers At The Shop Put Into This Car, While It Was Being Painted. Thank You.)
While It Was Being Painted:
And Finally, Because I Like To Be Weird...
This Is My Old 90 TSi/AWD At A Race In 2011 After I Sold It. I Couldn't Resist Taking A Photo Next To It.