Owner: Mike Valencia
Location: Houston, TX
Message Board Name: GSX_TC
Year: 1991
Number: 550/2000
Best 1/4 mile time: None yet
Dyno Numbers at the moment: 424awhp and 363 tq at only 20 pounds (Way more to come, just need more fuel)
The Car's name is Samara (suh-mahrr-uh)
1991 Mitsubishi Galant VR4 #550/2000 "Samara"
Suspension & Brakes & Brakes:
- BC Racing BR type Coilovers
- 18X8.5 +37 3-piece Work Meister S1's wrapped in Bridgestone Potenza RE760's in 235/40/R18
- Ingalls adjustable rear upper control arms
Body:
- 220K mile car, from California originally, and now in Houston Texas.
- New Nile Black Paint with a bit more Metallic
- JDM Front Bumper
- JDM Rear Bumper
- BoostX Front Lip
- JDM Facelift Foglights
- JDM "evolution spec" OEM Vented Hood
- JDM H4/H1 Headlights with Custom black housings
- JDM Prefacelift Clear Corners
- JDM Gas Tank door
- Replica JDM side Decals that say AWD instead of 4WS
- JDM Eterna Sava Grille with Full time 4WD badge
- JDM OEM Mitsubishi Rear window visor
- Door Rain Guards
- Custom Rear Underguard built by Charles Back
- Bulfab 3-piece Chromoly lower crossmember with Solid front mount
Driveline:
- Stock Transmission for now used with Redline MTL Fluid
- Southbend SS-X pressure plate with full Ceramic disk (b series) part number K536SSXB
- Techna-Fit Stainless Braided Clutch line
- ACT Streetlite Chromoly flywheel with Arp flywheel bolts
- Stock Transfer Case used with Redline Shockproof fluid
- 4bolt LSD rear end used with Redline shockproof fluid
- 4 Wheel Steering properly removed with 1G DSM power steering rack
- 1G DSM 5-lug Conversion
Engine:
- FIST Racing/Rob Patterson Built 2.0 Liter 6-bolt 4G63t with Pauter Chromoly Billet Steel rods, Ross Racing 8-5-1 Forged pistons.
- ACL Race series Bearings
- Arp main and rod bolts
- Arp Headstuds
- Fluidampr Crank pulley with Arp Crank Pulley bolts
- 3 Angle Valve job head, Ferrea Racing valves with Titanium retainers and steel seats and double springs
- Forced Performance FP2 272 Cams
- 3G Lifters
- Cometic Hi-Boost Headgasket
- HKS Adjustable cam gears
- Zaklee Corp Clear Cam gear cover
- Coil On Plug Setup
- Gates racing Timing Belt
- Solid Polyurethane Mounts
- NGK BPR7ES Spark Plugs
- Frontline Fabrication Billet Cam angle sensor cover
- Throttlebodys.com rebuilt Throttle Body
- Jay Racing Alternator Relocation Kit using beefier Steel bracket
- B&M External Oil Cooler
- Hallman Pro Manual Boost Controller
- Custom Powdercoated Valve cover by Justin at Detective Coatings "Mirror Red" with Custom -10AN fittings and the Aluminum baffle upgrade
- Custom one off Catch can setup made by Brad Harmer of D3 Performance Engineering
- Custom turbo wheel oil cap made by TJ Tercio Botelho
- All brand new OEM Mitsubishi parts, gaskets, and seals
Electronics/Engine Manegment
- DSMLink V3 Full on Speed Density Tuned on E85 by Chris Delgado of D3 Performance Engineering
- Gm Intake Air Temp Sensor
- Omni Power 4-Bar Map Sensor
- NGK AFX Wideband Controller
Fuel System:
- FIC 1050cc Injectors
- Walbro E85 450 Fuel pump with Proper Re-wire Kit
- Fuel Lab FPR kit with 818 series -6an Filter kit and stainless 40 micron filter element for E85
Exhaust:
- Ramhorn Tubular Exhaust Manifold wrapped in DEI Titanium heat wrap
- EMusa 38mm vband Wastegate
- Custom FIST Racing built 3" Stainless Vband down pipe
- Custom FIST Racing built stainless Vband wastegate dump tube
Turbo:
- Forced Performance HTA3586R Ball Bearing Turbo with DEI T3 turbo heat blanket
- Forced Performance stainless braided oil feed with inline filter
- FIST Racing custom -10AN ss oil drain line
- FIST Racing custom -6AN ss water feed line
- FIST Racing Custom non turbo water pipe with -6AN fitting welded on
Intake:
- Stock intake manifold
- Forced Performance 4" intake pipe
- K&N filter
- FIST Racing 2.5" intercooler piping
- Spearco 2-216 Front Mount Intercooler 28 X 10.5 X 3.5
- HKS Super Sequential bov (old school version)
Interior:
- EVO IX SE Recaro seats front and rear with the red stitching, and custom one off FIST racing brackets to bolt into a Galant VR4
- Momo Corse Steering wheel with E39A specific hub adaptor
- Custom galant VR4 green illuminated shift knob with ralliart shift boot with red stitching to match the seats.
- 1G DSM Short Shifter
Safety:
- Battery Cutoff switch
- Optima "Yellowtop" battery mounted in trunk
- Moroso NHRA legal sealed battery box
- Moroso Battery Relocation kit
Cooling:
- AFCO racing Aluminum Scirroco style Radiator used in place of where the condenser used to live
- SPAL Fan puller type wired in professionally by FIST Racing using thicker wire and a relay
pics are in the order of progress btw so the top ones will be the oldest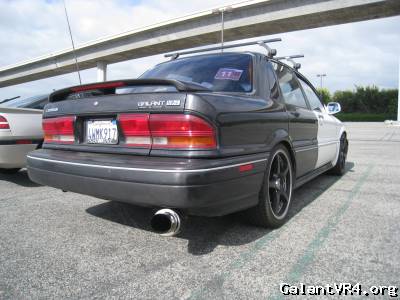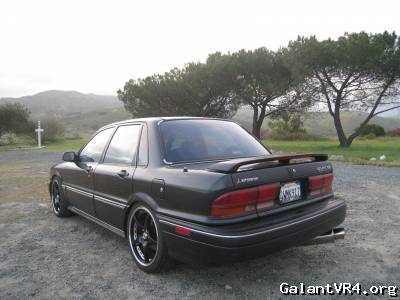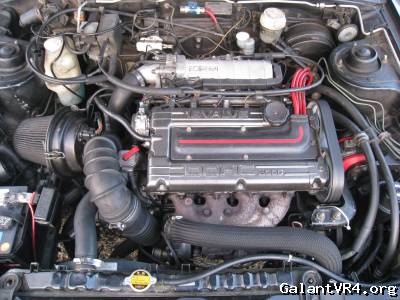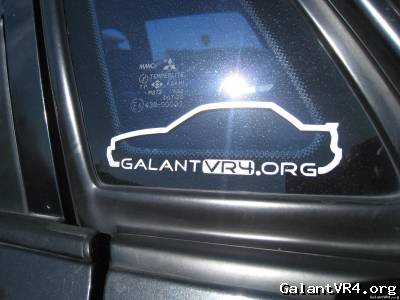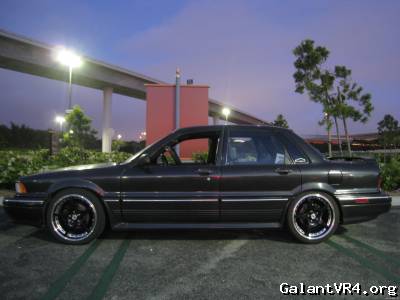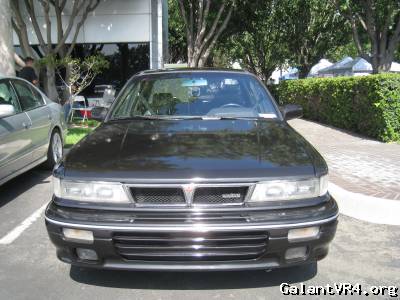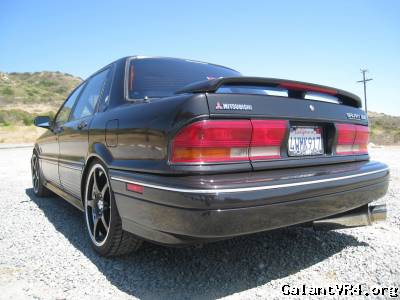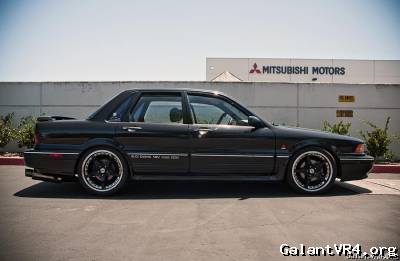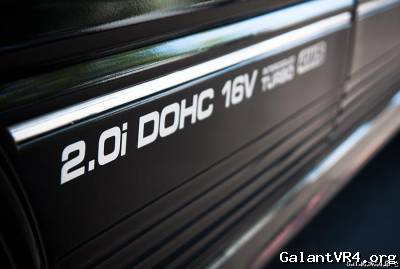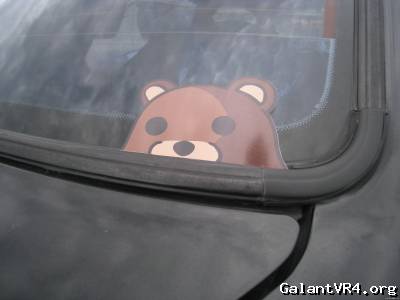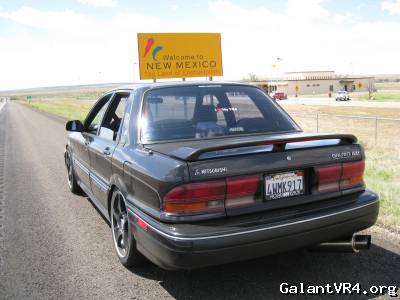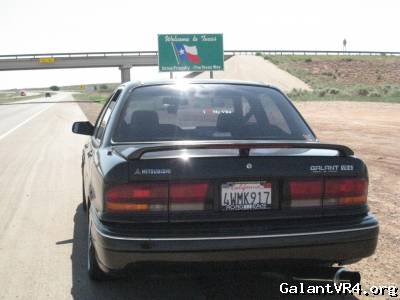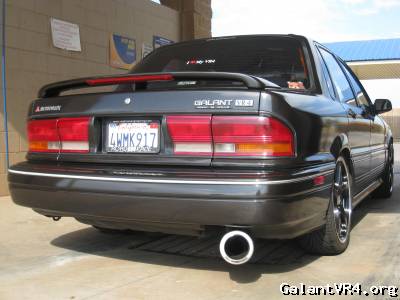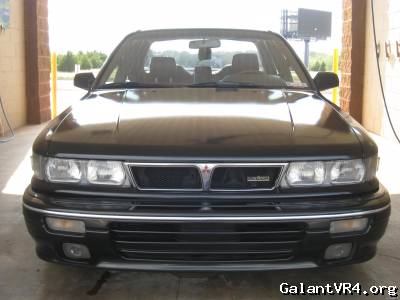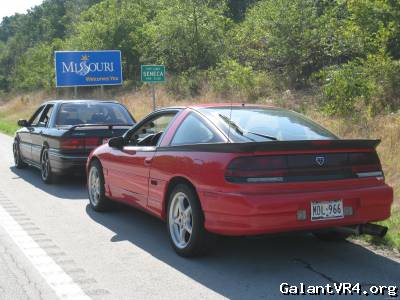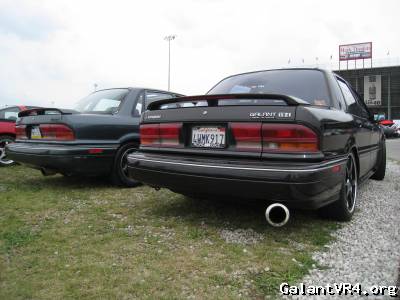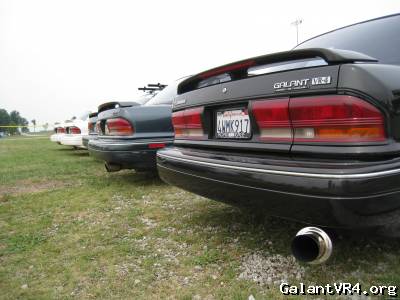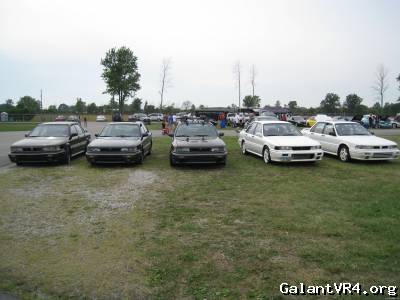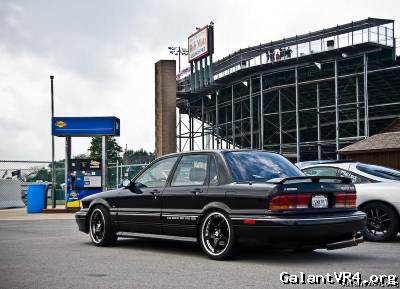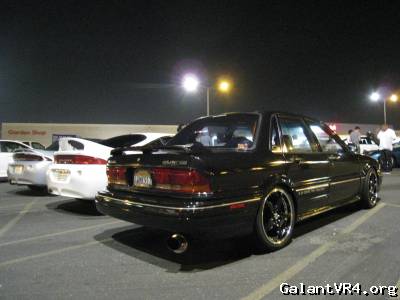 Here are the new professionally shot pics Courtesy of Tony Bird
Recent picture taken on Feb 11th 2012 by Tony Bird
No more ugly muffler