Well, bad news. My car got hit while parked at my dad's waiting for a new engine. Anyways, I already had to fix the other 1/4 panel and am not going to do it again. Car is getting scrapped. Seems like the past 3 months have been one thing after another with this thing and I'm moving on. Please don't ask for other parts. I've listed all the things I have the energy to list. All the other parts are on ebay
HERE
This is about all the leftover stuff that is worthwhile. Drivetrain stuff is all gone. Junkyard quote was based on complete interior, so I'm not pulling any of that.
1990 Turbo waterpipe: Rare part. No longer available from Mitsu. Has port for coolant to turbo, but doesn't have one for the crap oil cooler.
$60 shipped SOLD
344 front bracket: Galant VR4 specific.
$40 shipped
Good condition OEM motor mounts: I bought these brand new from JNZ last year. Rubber is in good shape. Trans is the only one with a poly insert. I'd like to sell as a set.
$125 shipped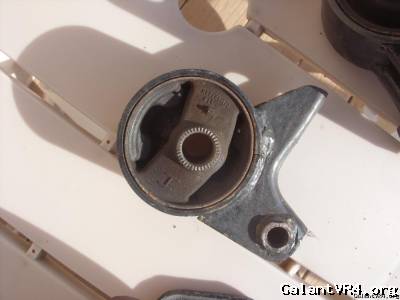 Gates timing belt: Unused.
$15 shipped SOLD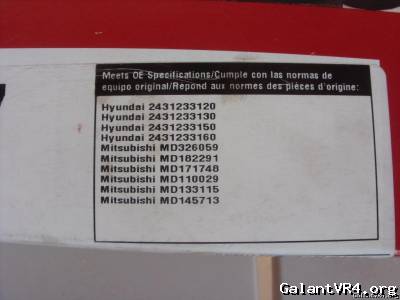 Gaskets: OEM unless otherwise noted. I got part numbers for the ones that had them. There might be more than what I have listed. I'd like to sell as a set.
$150 shipped SOLD
6-bolt front case
Compressor outlet
T-stat to head md145038
2x turbo drain
Intake manifold md188995
Exhaust manifold md181032
10 exhaust nuts md092806
10 exhaust washers md041192
Unknown transmission seal mr983368
Trans passenger axle seal md707184
Front case castle plug and o-ring
Oil filter housing
BISS screw, o-ring, and cap
2x crush washers for turbo drain to oil pan bolts mf660031
Balance shaft bearings md040597, md103722
Oil pump seal md365697
Front main seal md343563
Rear main seal md343564
2x cam seals md372536
Throttle body gaskets
Oil strainer to pump gasket
Bag full of the oil pan drain crush washers
Felpro head gasket
Felpro valve cover gasket set
Felpro water pump gasket
VR4 trunk badge: As I recall this part is now NLA. Just needs some new double sided tape on the back.
$20 shipped SOLD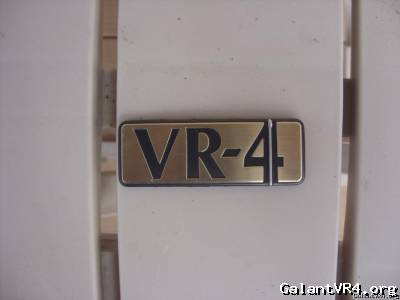 211/1000 dash badge:
$130 shipped SOLD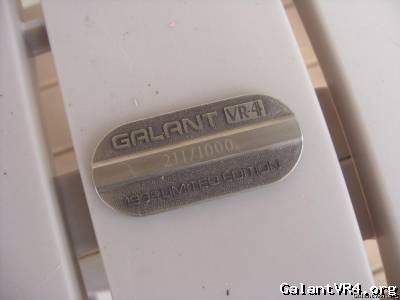 Fuel sending unit w/Evo 9 fuel pump: Pretty good shape, except the power wire finally gave up when I was pulling the sender. Guess it's a good time to run a 10 gauge wire all the way to the pump. I'm not sure how to fix it. The low-level light wire is also broken. Figure I'll ask
$100 shipped SOLD
and see what happens.