I have a bunch of interior spares for sale.
Column cover top and bottom both: $25 shipped SOLD.
Duct and vent: $15 shipped
Console side trim: $17 shipped for 1, $28 for both SOLD.
Under cover $20 shipped
LH lower dash screw cover $12 shipped (has one broken tab)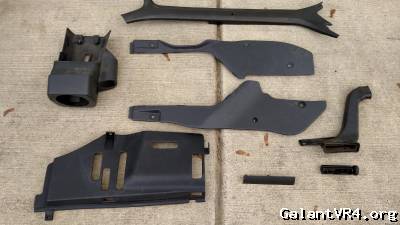 B-pillar trim, $45 shipped for either side upper and lower set. Will separate if desired. Tops of lower have a bit of fade which can possibly be fixed with a bit of heat. UPPER LH BI-PILLAR TRIM SOLD
A-pillar trim, $45 shipped. SOLD
I will listen to offers, and shipping costs only good for continental US. Will negotiate any others.
Thanks.