1st set
Here is my honest take on them:
Instructions could be a bit better. The noob wrencher will struggle for about 10 minutes trying to figure out how best to align the hood side brackets. You MUST remove the small metal clip on each pin cup to pop on and then re-install the clips to keep them from falling off. (really simple) If you don't, they will not slide onto the pins.
Oh, and the package says 97-01 Galant. Relabel please

.
That's it, really simple. Very tidy and smart.
Here are some pics on a fully assembled car. You cannot see them at all when the hood is closed, even on a white car.
As you can see by the hinges, the hood is all the way open and that is a great thing.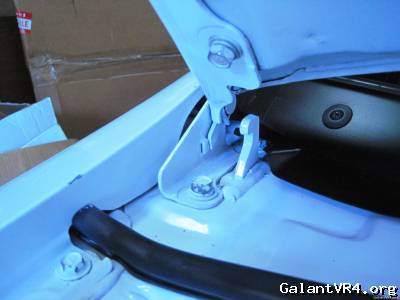 Here are both sides of rods close up.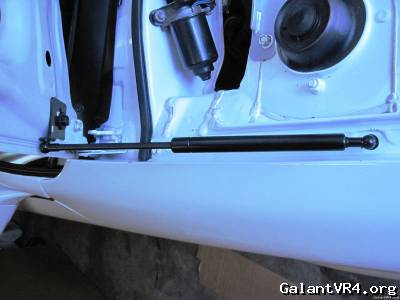 And now for the wide open look, you really can't open the hood any further. It is at least 5 inches higher than using the stock prop rod.
And for that ubber ricer look, you can have the hood open half way.