For sale my 1996 Mitsubishi GST Spyder. Car has a salvag title due to damage sustained on front end however car has been repaired. Several cosmetic issues exist:
-Top Torn
-Blinker lights inoperable
-Bald Tires
-Door dings
-Few other minor issues I cannot immediately recall
Motor runs very strong and is extremely quick. I have a host of mods to include:
-full 3" Stainless Steel Turbo-back exhaust
-upgraded 14B turbo, w/ Intercooler piping
-Greddy Type RS Blow-Off Valve
-B&M Shortshifter
-Apexi Turbo-Timer
There are other modifications too numerous to mention.
If interested please call me at 910.229.8200 or PM
This car needs to go!!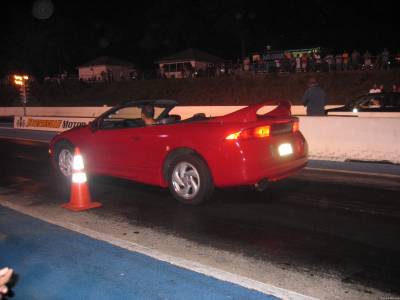 Last edited by a moderator: