How to install a Thule roof rack on a Galant. (PHOTOS BELOW)
Parts Needed: Thule Specialty Foot Pack 4304 (4)
Thule Locks (4)
LB50 Loadbars (2) The part number is "LB50" This doesn't have anything to do with their load rating. Not 50LBS!
Load Bar End Caps (4) Both companies sell these separate from the load bars.
Tools Needed: Flat blade screw driver
Metal Cutting Dremel Tool
Metric Allen Wrenchs
I just installed a Thule Roof Rack on my 1990 Galant GSX. My Galant has "normal trim" one long piece with two smaller end pieces covering the trough style rain rails. On older vehicles the rain rail stuck out of the roof. In modern cars the rain is diverted into a "trough style" rain rail covered by trim similar to what is around the windshield. Under that trim are several clips and metal brackets/sections that hold on the trim. Two of these metal sections are BIGGER than the others. It is obvious when you are standing there looking at it, where the longer metal pieces are. In the same spots you would imagine feet being for a roof rack. I was able to pry the trim up slowly from the back to the front with a flat blade screw driver, it didn't even bend. The 4304 foot pack has a rubber foot and two metal clips that attach to those long metal pieces under the roof trim. The rubber foot sits in the trough on the inside of the metal bracket. The metal clips on the foot wrap around the metal brackets via allen bolts. With both pieces of trim off, I cut small sections out of the trim to accommodate the foot, leaving a small section in the trim to keep it all one piece. Next, clean the sections that the feet sit in and the section that the metal clips grab on to. Reinstall trim. Make sure the feet are in the same places on both sides. With the feet still slightly loose but in place, feed in the load bars and tighten them down. Tight down the feet and check to see if the rack is secure to the car. The trim look intact and the foot looks as if it just sits on top of the car. This is why seeing photos of a Galant Roof Rack ALREADY ON THE CAR doesn't help you get YOUR rack on YOUR car. That is why I took photos of the whole process.
The rack looks awesome on the Galant. With the basic rack on the car I can now purchase Thule or Yakima attachments. Most attachments come with the ability to attach to square load bars (Thule) or round load bars (Yakima). The Yakima Boa is $60 and attaches the fork to the rack not the tire. I prefer this. After measuring the bikes I know the Galant is accommodate 3 bikes with the middle bike backwards.
Anyone with questions feel free to shoot me a message.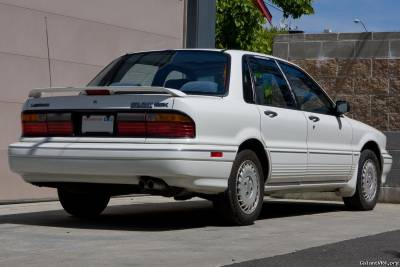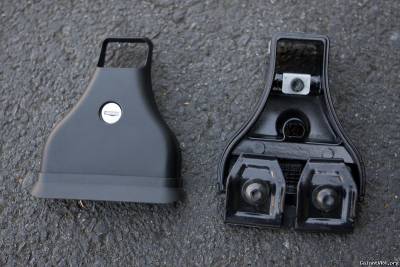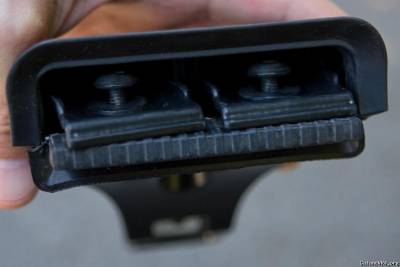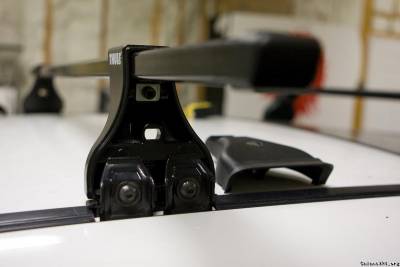 Shawn - Galant GSX