Joined

Aug 4, 2004
Messages

1,575
Location
Did some scanning today.
I will not be scanning the whole document (its 950 pages) Caps& ASA cover all the part numbers. However this I the first section of the book and covers Model Breakdown, Options and Vins applicable for all production variants and all years.
A2 Is the year change breakdown
A3 Is the PROPER breakdown of the model code.
A6-A16 Is the full breakdown of the option codes.
A17-A22 Galant model breakdown
A23-A24 Eterna Model breakdown
A25-A27 Eterna Sava Model breakdown
A31-A45 Galant vins By model by month
A44-A49 Eterna Vins by model by month
A50-A55 Eterna Sava vins by model by month
Enjoy!
Rich
A1
A2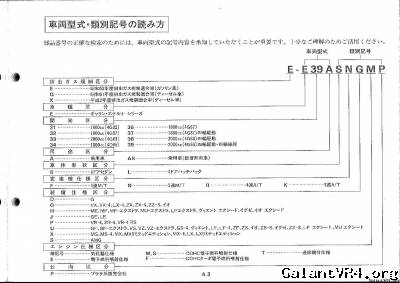 A3
A4
A5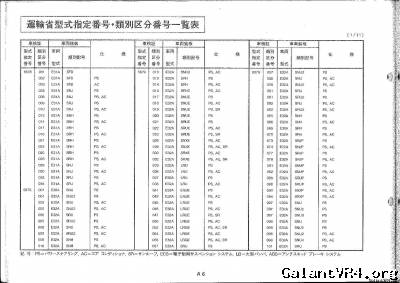 A6
A7
A8
Last edited: