Joined

Feb 14, 2023
Messages

25
Location
Alright, here we are a couple of weeks later. This is what I have gotten done so far.
Also, is anyone local or semi-local to Middletown, New York 10941 to help me with some odds and ends? Plus If its okay, I'd like to compare a couple of things of mine to your VR4. Please let me know if this would work for anyone. I would be so appreciative of that!
Since I have not owned a 4G63T before, this is all new to me. Here is a link to the current state of the car idling with 5 gallons of new 93 in the tank. Still sounds a bit off, but I'm not sure why.
Car idling
What I have done so far;
Battery
Coil (non-OEM couldn't find one for a good price)
Spark plugs
Wires
Boost Controller
Fuel pump (GSS250)
Fuel filter
I pumped out the tank due to it being so NASTY on the inside, it pretty much killed the pump. My assumption is there was foam or some sort of insulation on the bracket behind the fuel pump that just fell apart and made it VERY gross in there. Yes, I did break a bolt on the top of the gas tank, but I fixed it. The picture of the bucket is the LAST bucket. The first bucket has to have had at least 2lbs of that junk in it.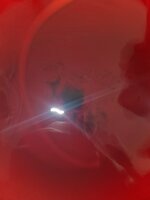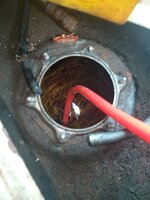 Now we are on the fuel pump, I replaced it with a GSS250 due to that being the other fuel pump that was in there. It was tuned for it.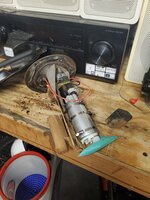 I installed a NEW boost controller due to the other one being home made and still worked, but I didn't really trust it.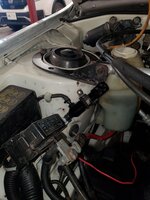 Bought some new carrier bearings, if ANYONE needs a link... Here you go. This took me a while to find a good price;
Carrier Bearing
They look really good and pretty strong. I'll put them in and give a review in the next couple weeks.