Joined

Feb 14, 2023
Messages

25
Location
I still have a lot to do, but I figured I would take a second and share what I have finished so far!
I bought the car knowing it had a few issues here and there, but parts are on order and we're getting there.
First off I went ahead and took care of the rear carriage rust. (Yes, I am doing the front too)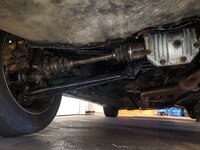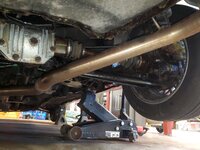 Yes, I know it's still dirty, but I'm trying a new product called Blaster Surface Shield. Similar to Fluid film, but holds up a lot better.
Heres what else I've done. Cleaned up the NASTY interior. Stains all over the place smelled like smoke, leather was DYING for some hydration. Still thinking of tearing out the carpet and getting new or redyeing.