Joined

Jan 31, 2012
Messages

230
Location
Hey all, I've been accumulating this stuff for a while now and it's time to let it all go. Need to start generating funds to rebuild my engine as the rings have pretty much let go./ubbthreads/images/graemlins/bawling.gif Since I hate receiving dirty parts, I have wiped down all of the interior pieces and will make sure they are clean before I ship.
Due to people backing out or not making payment I'm making a 24 hour payment policy. If I don't receive payment 24 hours after I provide my paypal, the item is going back up for sale.
For shipping, how about this...we'll split shipping costs. That seems fair.
First up is 6 months of trawling the junkyards...6 double-din stereo surrounds. None have broken tabs.
The top left one is actually a single-din that someone turned into a double. $15 shipped for that
The one right below it has faded quite a bit...$15 shipped for that as well SOLD
All the rest are $20 shipped
Next is an 89 underdash with the proper vents. It's one of the nicest underdashes that I have pulled, only problem is that it is brown.
$35 obo SOLD
VR-4 padded under dash. Padding coming away on upper left. I think that's pretty common. Easy to glue back I would think.
$15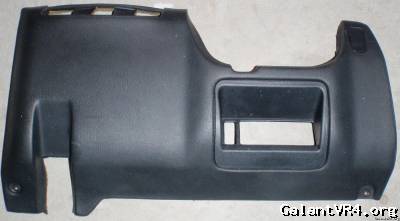 Now an 89 glovebox. When I pulled it, for some reason somebody took the latch and so it's been sitting in my garage forever lonely. I managed to find a brown latch to mate it to. Now the glovebox is happy and in regular light you can't really tell because of the angle. Some Rit Dye would probably fix that right up. If I get no buyers, that's probably what I'll do...
$35 SOLD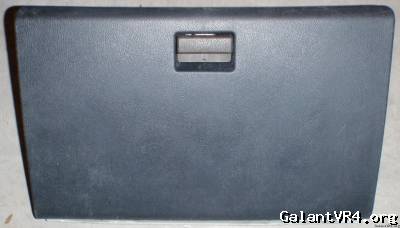 VR-4 padded glovebox. It is what it is.
$20
Lotek 2 gauge pod for DS a-pillar. Doesn't fit my 89 a-pillars /ubbthreads/images/graemlins/banghead.gif
$25 shipped SOLD
Now on to the grills. First up is a very good condition 89 grill with Mitsubishi symbol.
$70 shipped SOLD

89 grill
$45

91 grill missing Mitsu emblem but otherwise in good condition.
$45
92 Kensington Grey grill in good shape
$50 SOLD
Passenger side under the glovebox vent cover things
$10 apiece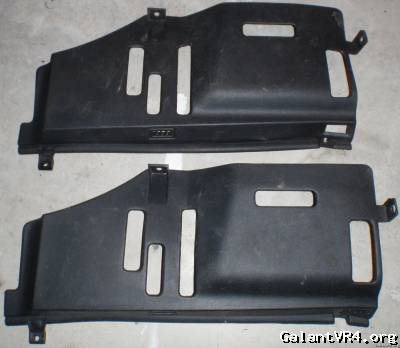 Passenger side under the glovebox vents
$10 apiece
2x Driver side A-pillars, no holes
$35 apiece
2x roof liner trim thing
$50 shipped for the pair or $30 shipped each SOLD
Manual (brown)SOLD and auto seatbelt buckles
$10
Lap belts
$10

Upper and lower B-pillar trim for auto seatbelt, driver and passenger side
$35 each shipped or 70 for both sets shipped SOLD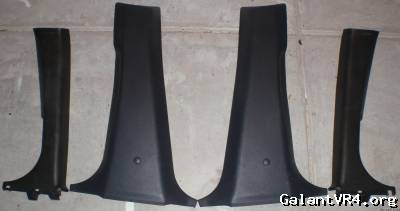 D/S and Passenger center console panels in good condition
$15 each
Kick panel
$15
Thanks for looking and helping to get my engine rebuilt!! /ubbthreads/images/graemlins/worthy.gif
Last edited: