Joined

Aug 30, 2013
Messages

6
Location
This is copied from the original post blacksheep made for when he was selling the car:
Quote:
- Nile Black with sunroof.
- I bought the car from the forums here in December 2012 from Michigan. You can probably find the ad unless its been deleted.
The Good:
The car is stock except for:
- 2.5" turbo-back exhaust and a Jun BL muffler. Came this way. Stock exhaust had rotted and replaced with this.
- Rockford Fosgate period-correct CD player. Have the dual din stock headunit with CD player. Unsure if it works or not, but will go with the car.
- Body is in great shape overall. Original paint shines and only fade is in the windshield moldings the usual upper door frames (but is not ashy white).
- Interior is in excellent shape for a car this old, drivers seat bolster has one larger worn area, but not cracked thru. Rear seats are perfect. Steering is in decent shape as well. Carpet is in excellent shape.
- Engine is bone stock. It even has the original air box and the goofy front airbox intake dealie with the lid on it.
- Trunk paneling, spare tire, tool kit all there.
- Have owners manual and keyfob as well.
- I got a ton of service records from the previous owner which date back a ways. I think he was the 2nd owner and I am the 3rd.
- Runs and drives just fine. No rattles, creaks and such.
Since I bought the car, I have done the following:
- New oil pan
- New front lower control arms.
- New outer tie rod ends.
- New front swaybar endlinks.
- Transmission flush and BG in it. It shifts great and no grinds. Actually impressed with this transmission.
- Replace axle seal on transmission on drivers side.
- T-case has redline shockproof (red in color).
- Rear differential was flushed as well.
- All new rotors, calipers and brake pads on all 4 corners and completely flushed out old brake fluid and replaced with new.
- I have new camber bolts to go with the car, it does not pull at all and goes straight as I measured and installed the tie rod ends and camber position on the bolt. On Friday, August 23rd, I had the car aligned at Firestone. Caster and Toe was off. The car does drive better now and tires seem to grip more. Cost me $90.
- Tires are decent, but older. Previous owner didnt drive the car much at all.
- Timing belt and such was all done recently by previous owner.
- I put castrol in it and a mobil 1 oil filter.
- It has a cool mitsubishi OEM sunroof wind deflector. Only one I have seen.
- Previous owner believes it came with a fixed antenna from factory. I need to go thru the records and see if had been swapped at some point.
- 4WS is intact and no leaks.
- Sunroof, AC, cruise, ABS, heat windows, locks etc all work.
- Has all emissions.
Now for the bad:
- A couple of dings here and there. Rock chips on the front bumper. It adds to the patina of the car.
- One of previous owners must have had a damn cat that liked to sit on the car. A few scratch marks here and there on the trunklid and roof. I hate cats for a reason...
- The usual dash lift in the defroster vent area. Original mats are pretty worn, but still there.
- I noticed the area around the oil pan is slightly wet again tonight, but I think its coming from up higher, guessing the oil line that runs into the filter housing. I have no ambition to fix it.
- The idle is somewhat funky, it hangs at 2K when idling down and then drops to 1000 or less.
- Bottom of front doors show some bubbling rust. I will take pictures of these for sure.
- Passenger side windshield molding trim is missing, I have a set of new OEM molding for both sides which will go with the car.
- Trunk will not open with the key.
- Gas door seems temperamental - will pop sometimes. It does not release sometimes. Have to use the key to open it.
Finally, the ugly:
- No secrets here, the front frame rails are rusted, especially passengers side. The bottom of the fenders are gone on both sides. The doglegs went back on, but bottom two bolts are unsecured. I don't have the skills to fix it, nor the money and time.
At this point, I am just selling it to cut my losses which in all honesty is huge. I paid top dollar for this car thinking it was mint and all the pictures I got didn't indicate the cancer that was hiding beneath. I could use it as a beater, but it depresses me to even see it sitting in the garage anymore.
The car currently has just over 133k on it now and i dont get to drive it very much. Since owning it i have done the following things to it:
-tinted 35% all the way around except the windshield.
-1g eclipse shifter
-Philips CrystalVision 65w low beams.
-full cut and buff detail (destroyed 2 foam pads cutting the car...huge improvement)
-K&N drop in air filter, and cut open the bottom of the air canister for more airflow...yea i know /ubbthreads/images/graemlins/banghead.gif
-removed the boost control solenoid restrictor
-Kenwood bluetooth & USB receiver
-all new Kenwood speakers up front
-wired for sub and amp...also have 12" MTX sub (may include/sell seperate)
-oil change with with Rotella T & WIX oil filter
-shorty metal antenna
Also will come with the following or may sell seperate:
-no name intercooler...its huge
-ebay 16g that looks almost brand new
-OEM sunroof wind deflector
-OEM underhood heat shield still in wrapper
-OEM front window trim pieces still in wrapper
-stock radio stuff & Rockford Fosgate that came with it when i bought it
-Auto Meter boost gauge brand new in box
-spare key & OEM key chain plaque
-2 gallons of Rotella T
-extra passenger headlight (need to replace one on car now that has a small chip in it)
2g exhaust manifold (has cracks) & 2g throttle body elbow
GM MAF (believe its a 3")
-cheapo oil/coolant catch can
-Broadway clip-on mirror
Really im not in any hurry to sell it, but i would like to see it go to somebody who can use/care for it a little more...or even have to funds to make it a beast /ubbthreads/images/graemlins/smile.gif So im gonna start out at $4800 OBO
Will add pics and edit as i go, thanks for looking!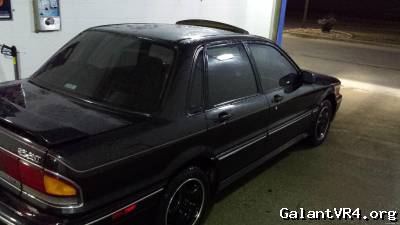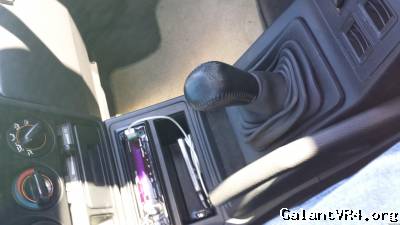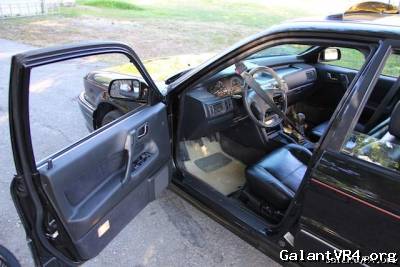 Last edited: