Joined

Jul 24, 2004
Messages

2,054
Location
525/2000 Nile Black I have owned this car for ~9yrs now and it's time to sell. It's been an awesome car but it needs to find a new home. Have original owner's manual, brochure, all documentation/receipts since new and know all the previous owners/history. Car is registered, inspected, has a clean title and will be able to daily drive or drive long distances, no problem.
Bring a Trailer just made a write-up about the car:
click
I'm looking for $7,500obo for the car, no trades, and will not part out. I have lots of spare parts, as well.
Send me a PM or call me (617)312-5934 and I will gladly answer any of your questions.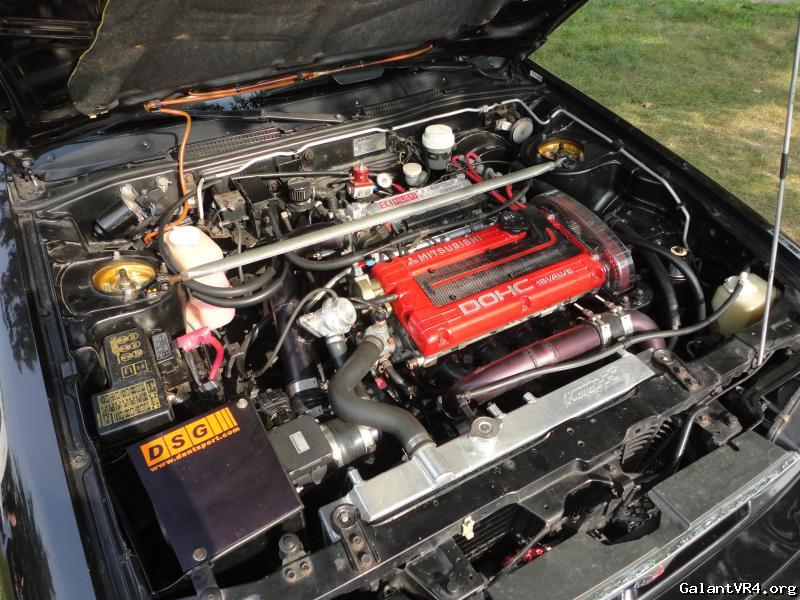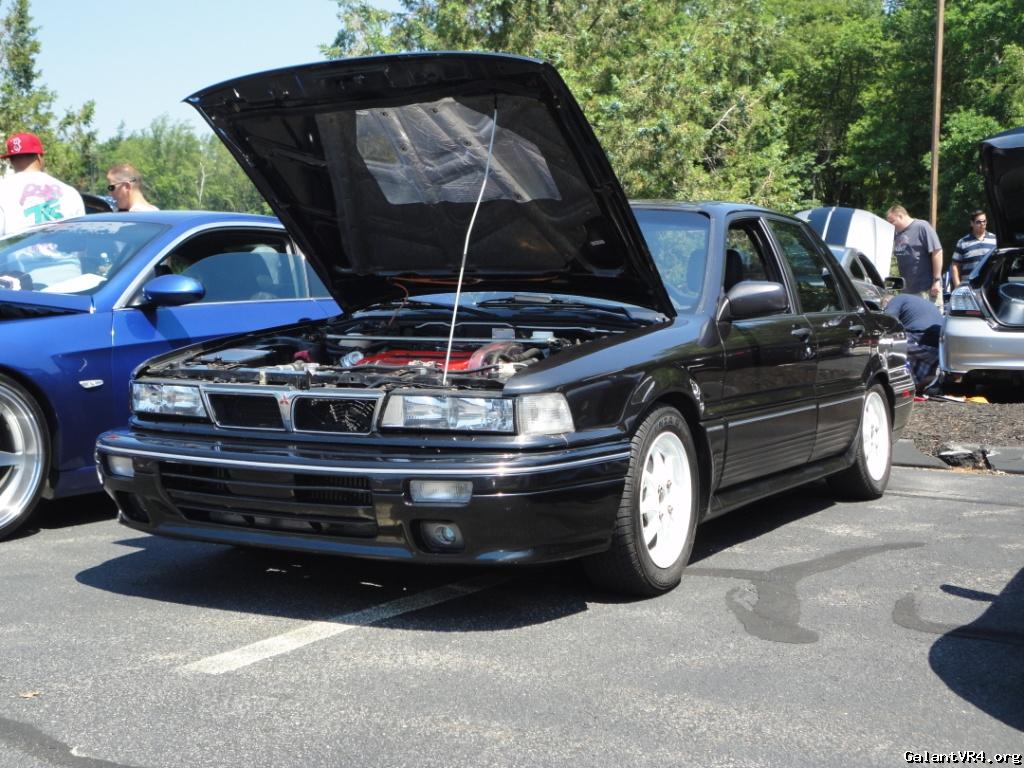 For ~100 more pictures link below
click
Car History: The first 110k of its life it spent traveling back and forth from MA to FL owned by a documentation conscious women. The wedge shop purchased it (VR4Coop)then sold it ~1yr later to a customer. I bought it from that customer about a year later after it was no longer running in 2004. I am the 4th owner and the current mileage is ~156k. This is a sunroof car although not an original since the original owner had it installed.
The car was built to be streetable, reliable, and clean for trips to carshows and boosting around town. Car has never been to the drag strip or autox'd. Great care, time, research, and attention to detail has been taken with every modification to the car. With exception of DSG making the intercooler and intake piping, all the work has been performed by myself or my father.
Car has been always garaged/covered since I have owned and almost always stored inside during the winters. It currently sits in my garage and has the past 3yrs on a trickle charger. Starts first try even when very cold out. No accidents with the exception of a parking lot bump which required the hood, bumper and front fender to be painted. With exception of the front end, the paint is original and is in excellent shape with only a few spots where the clearcoat peeling away on the trunk lid and roof.
Since I have owned it (~30k miles), it has only been towed once.. This was due to a faulty relay that was used with the fuel pump rewire. New tyco relay was installed and car is back to running reliably.
The only time the car was dyno'd ~6years ago at KTR on a dyno dynamics dyno and made ~250hp ~265ftlbs at the wheels, at 17psi with peaks ~4-5k. More boost, tuning, 660 injectors, hks cams/gears, and a few other items, should have bumped up the power past 300 but I have not dyno'd it to prove it. Not built to be a ground pounder, but very responsive, streetable, full boost before 3k, very fun car to boot around in.
From what I can remember, below is the mods list. Search my user name and you will find more info on the car as well.
Intake
Custom DSG Anodized Aluminum Intercooler piping 1 ½" from turbo to intercooler 2" from intercooler to intake,
Custom Vertical Flow Bell Intercooler core with Custom DSG welded Endtanks (Max efficiency up to ~600cfm)
Custom DSG Anodized Aluminum Intake Piping with 3G MAF
Custom DSG Air Filter box with K&N and port in wheel wheel for fresh air
Modified Thottle body (removed coolant connection but kept IAC)
Forge BOV with recirc pipe
Cyclone Intake Manifold, HPC coated with ECU activation with custom coil bracket
Phenolic spacer between Intake manifold and head
All emissions removed
Catch can
Engine
EVO 3 16G turbo with 36mm SS flapper, and High Heat HPC coated (black) Turbine housing fully ported and polished to accommodate larger flapper and reduce boost creep. Port for Boost controller on Compressor housing.
AN oil return line
Forge adjustable Wastegate
Evo 3 Exhaust Manifold port matched with High Heat HPC coating (black)
HKS I272/E272 Cams with 3G lifters
HKS Adjustable timing Gears (currently set for maintaining steady power to ~6500)
Toda Kevlar Timing Belt (Red) with Clear Cover
Oxford Oil Cooler, AN lines and TEL Oil filter housing
Original Block, Crank, Pistons/rings (piston tops were polished to reduce carbon buildup)
SS multilayer headgasket
Balanced shafts removed and installed blockoff plates
Koyo Radiator
Two Spal fans
Magnecore wires with NGK plugs and carbon fiber sparkplug cover
Powder coated Valve cover
Redline 20W50 oil since owning the car
No idle problems even with the 272s
Since it has the original rings, under boost you do have blow-by (black/bluish smoke). No smoke under idle or off boost conditions. No white smoke. Turbo is ~15kmiles old and does not have any leaks. Tune is conservative ~11.5:1afr. If you know DSMs, I don't think I have ever seen one that didn't have black/bluish smoke under boost.
Fuel
Denso 660 injectors flow matched (have flow sheets)
AN Fuel line from Fuel Sending unit to Fuel Rail
Aeromotive FPR (AN line from Rail to Reg)
DSG SS Fuel Sending Unit (yes they only made a handful)
Walboro 255 fuel Pump with rewire
Fuel tank – cleaned and removed rust, 3M undercoat on bottom, Por-15 on top
Exhaust
2.5" to flex to 3" downpipe with Exhaust wrap
3" Random technologies Cat (also have 3" SS straight pipe)
3" full stainless mandrel bent Exhaust with twin-tip muffler tip (custom adjustable hangers so no rattles)
Suspension
Tein SS Coilover suspension (modified front strut towers to allow for camber adjustment as opposed to caster)
Whiteline Front and Rear Sub Frame Bushings
Whiteline Front and Rear Strut Tower Braces
Ingalls adjustable upper control arms
Front and Rear Sway Bars
Removed Rear Steering (and all lines)and installed custom machined inserts to lockout movement
Ingalls adjustable upper control arms
Drivetrain
Raxles Front axles and Rear axles were replaced(not sure if from raxle)
RPS Clutch with resurfaced stock flywheel
TEL shortened length and throw shifter
Rebuilt driveshaft and Por-15'd
Rebuilt 4 bolt Rear-End and Por-15' with redline fluid
Rebuilt Center Diff with redline fluid
Transmission is noisy but still shifts fine (BMG syncro shft), will include spare stock tranny
Entire Front and Rear subframe was cleaned and Por-15'd
Wheel bearings, Balljoints, and tie-rod ends all replaced front and rear
Replaced front and rear calipers
OEM rotors and EBC green pads
SS brake lines
Castrol SRF Fluid
15" Pearl White Bridgestone T's Forged wheels with Bridgestone G009 (all seasons) tires 195/60/15
Skunk2 Forged lug nuts
Audio
Alpine Radio/ipod only headunit, Antenna functions properly
Alpine amp for Front speakers and Sub, Class A amp to power Rears (mounted on wall between trunk and rear passenger seat Trunk is still usable and has all interior pieces)
Custom twisted silver Teflon coated cabling to all speakers
Infinity speakers on Dash and in Doors, kept OEM gills
JL speakers in Rear kept OEM grills
AlpineType R 12"sub in custom MDF box (to tuck into left corner of trunk)
Optima Yellow Top Battery mounted in Trunk with shutoff
Trickle charger connection mounted underhood
Exterior Cosmetic
LED brake lights and blinkers, LED interior lights
93 headlights with clear parking lights
Custom Fogs with PIAA driving lights inserted into OEM housing to maintain OEM look
50% tint on rear windshield, front and rear windows
Interior
Stewart Warner Oil Pressure Gauge, EGT, Boost gauge, Oil mounted under steering column, Boost and EGT mounted in front of shifter under fabric cover (for the stock look)
93 kickpanel with cubby
Dash Removed, repaired and cleaned since vinyl was pulling away around the defroster
Black headliner with dyed black Sun shades
Gauge Cluster needles were replaced, not faded
Sparco steering wheel with quick release and keylock
Voodoo magnum shift know textured black
Nissan Maxima Charcoal grab handles
Door Seals are in great shape
Engine Management
Moates Ostrich with socketed ECU with all the usually features adjustable studderbox, nolift shift, etc.(Have many old EPROM keydiver tunes as well) Has been tuned by myself runs well in both cold and hot conditions, no knock, conservative. Could use a professional tune to squeeze out more power. Cam Gears should be adjusted to meet power preference.
Apexi AFC
Greddy profec-B boost controller (old school with knobs) 17psi low (but will creep) 23psi high mounted in ashtray
Misc
AC and cruise still installed. Will need to check if still working properly
Custom Covercraft Outdoor Cover
Brass replica keyfob from fellow forum member
Lots of subtle improvements
Have all kinds of pictures, receipts, research, intercooler calculations, CAPS, Motes Ostrich software, etc. etc. that will be included
Body Restoration
All wheel wells and entire underbody were ground down with a wire brush, cleaned and have at least 2 coats of 3M rubberized undercoat (might be 3 on wheel wheels but I can't remember)
Painted side window, front and rear windshield molding
Personally cleaned every nook and cranny of this car, parts never went back on this car without being coated, painted or cleaned.
The issues with the car
Intermittent connections on drivers side junction box. Cluster resolved, but still working on the radio and HVAC.
Transmission still shifts fine but should be rebuilt (stock replacement supplied)
Dent above fuel filler
Driver's seat Seam by lower back has come apart, about ~1inch)
I have many many stock and misc parts around that I am willing to negotiate with buyer, or sell separately. Buyer will get first dibs if car sells within the next few months.
4 spider front diff
(8) 18x8 4lug Enkei Magnesio Rally Art wheels (RARE!) Magnesium rally wheels. 4 are currently stripped to bare metal (original color was white) 2 are badly damaged and might not be repairable. See link below for pictures.
Spare passenger seat, rear seats, interior parts, drivetrain parts, switches, relays, oem parts etc.
Set of 91 galant vr4 wagon wheels, stripped and clearcoated, great condition no tires
3000gt vr4 front calipers, cleaned and rebuilt, and adapter brackets. I have some large circle track rotors to match but will need custom machined hats(have drawings) to be made.
Lots of headlights, original, a couple sets of 93s, jdms and HID ballast set.
Last edited: