Joined

Feb 4, 2009
Messages

278
Location
Selling my 1989 eagle summit fwd automatic
Stock 2.0L from a turbo eclipse(about 4500 miles since it was freshened up with list below)
Acl race rod bearings
New oem head gasket(steel mls)
New oem front main seal, rear main seal, oil pump seal, balance shaft delete
Arp head studs
New oem timing belt
New oem hydraulic timing tensioner
Built head
Dual valve springs
Bc 272 cams
Stainless valves( I think 1mm over but can't remember)
Slight port work
Turbo
Old school pte 6152e( ball bearing) bolt on
Fp exhaust manifold
Custom built o2 housing with tial 38mm(external dump tube)
Dsm intercooler(short route)
Custom intercooler piping
Knock off tial bov
Fp 4" intake
Hks filter
-4 oil feed line from ofh with restrictor for bb turbo
3" ss exhaust with cat all the way to back of car with magnaflow muffler
Hallman manual boost controller
Tuning
Walbro fuel pump
Fic 1050's(low impedance)
Dsm link v3
Speed density with omni 4 bar and gm iat
Ecmtuning speed density harness
Trans
Built awd auto trans bought off forum member on ecmtuning.com
Restalled torque converter by branting in Colorado
Kiggly flex plate
Gear selector display( forced four)
Rebuilt axles by cvj's in Colorado
Original turbo mirage axles with auto carrier
Misc-
Afco scirroco aluminum radiator( bung welded for factory temp sensor to control fan)
Big derale fan
Yoshi fab front camber plates
Factory rear disk brakes
92 galantvr4 wheels
Expo front knuckles
92 galantvr4 front Twin piston calipers
Ss brake lines all around(need installed)
Custom oil catch can for breather system
-10an bungs on valve cover for breather( aluminum baffles welded back in after powder coating wrinkle red valve cover)
Bad: needs windshield, alignment and new front tires.
Selling car as is for $4200 or $4300 after putting on some front tires and alignment.
If you give me $4500 I will include the auto t-case, rear end, rear axles and galant rear subframe with 4 lug to convert the car to awd.
Car on the dyno here
click
Text for faster response at 720-317-5017
Car is located in Denver,CO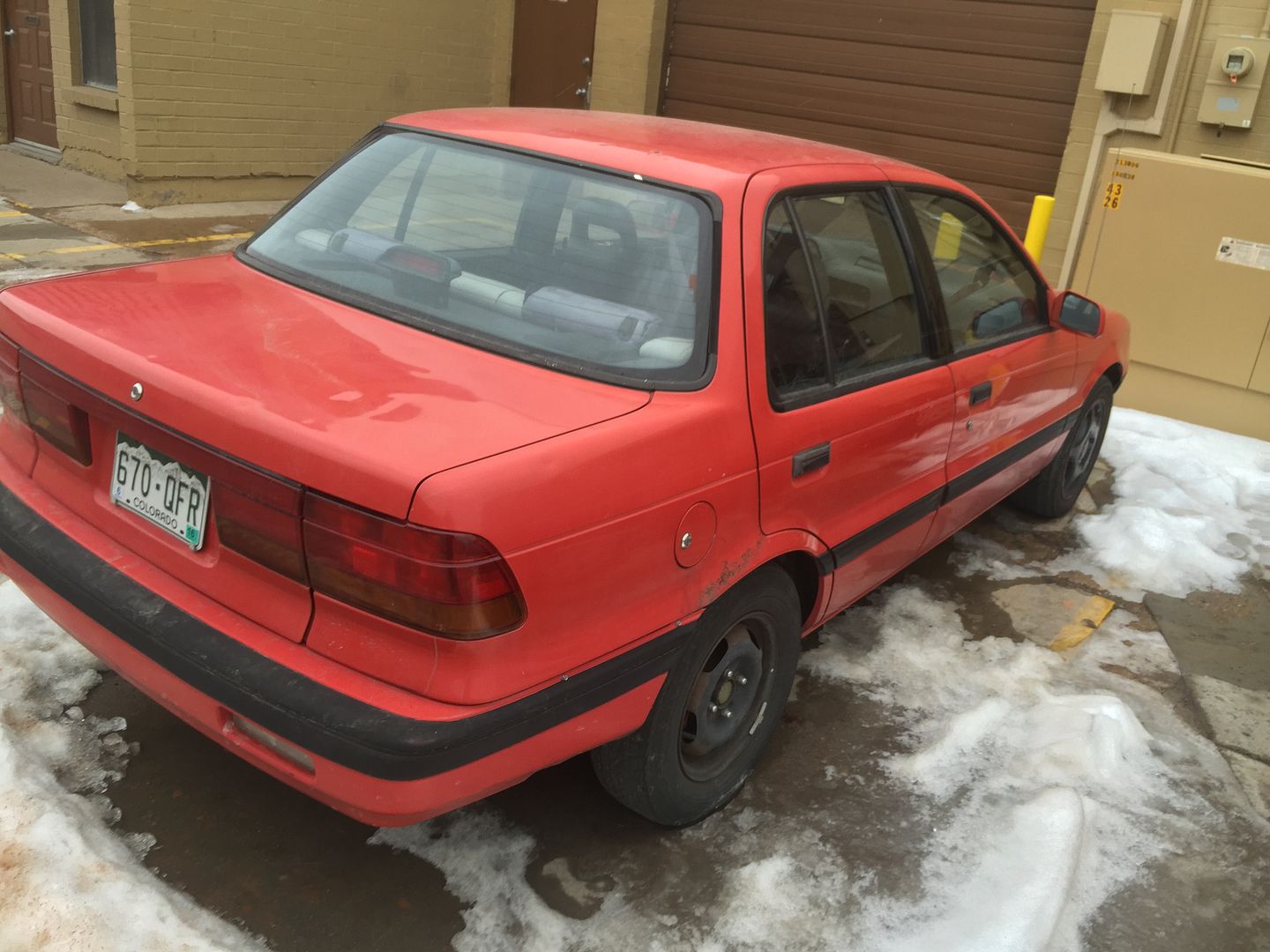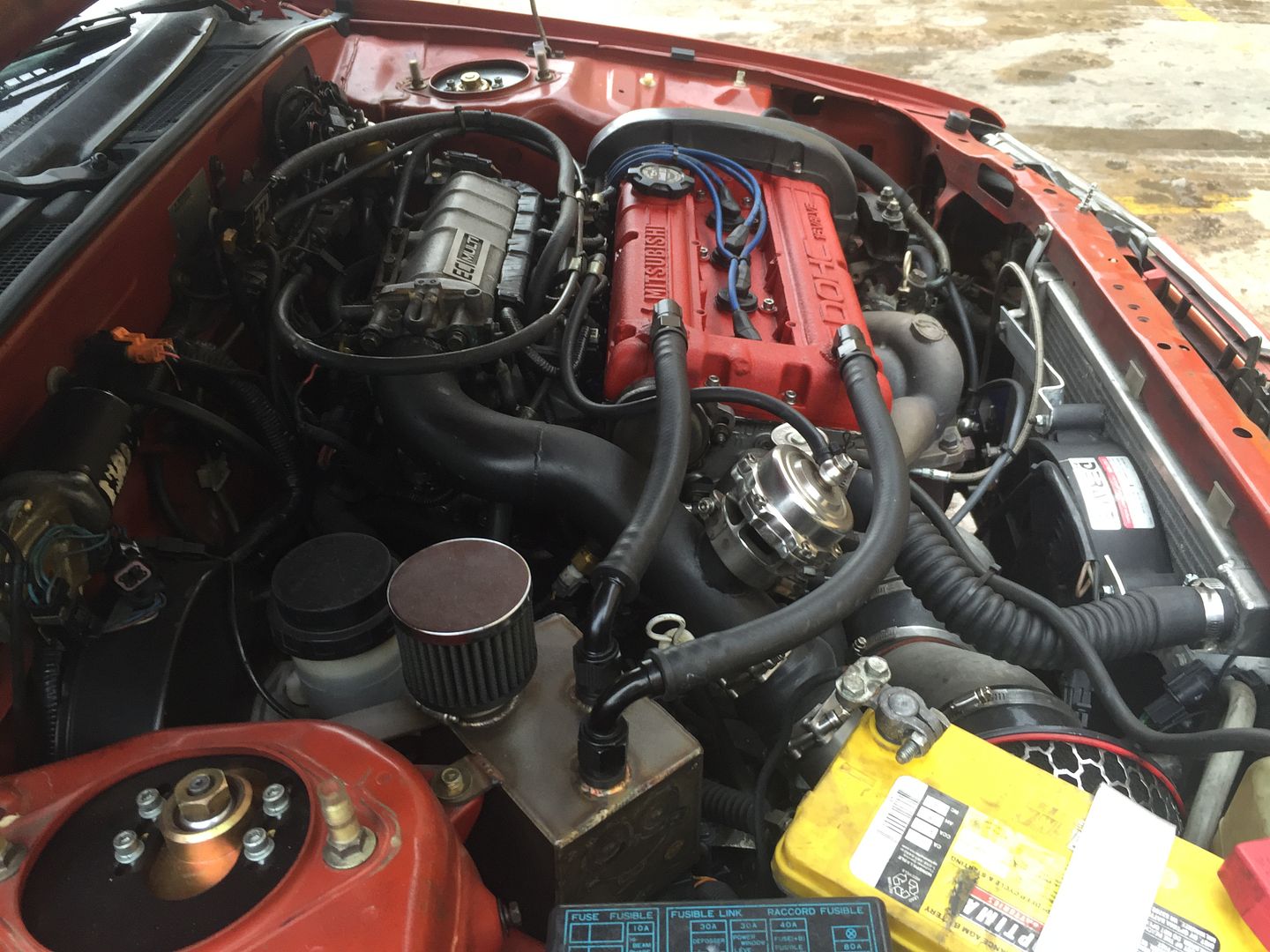 Quote:
Quote: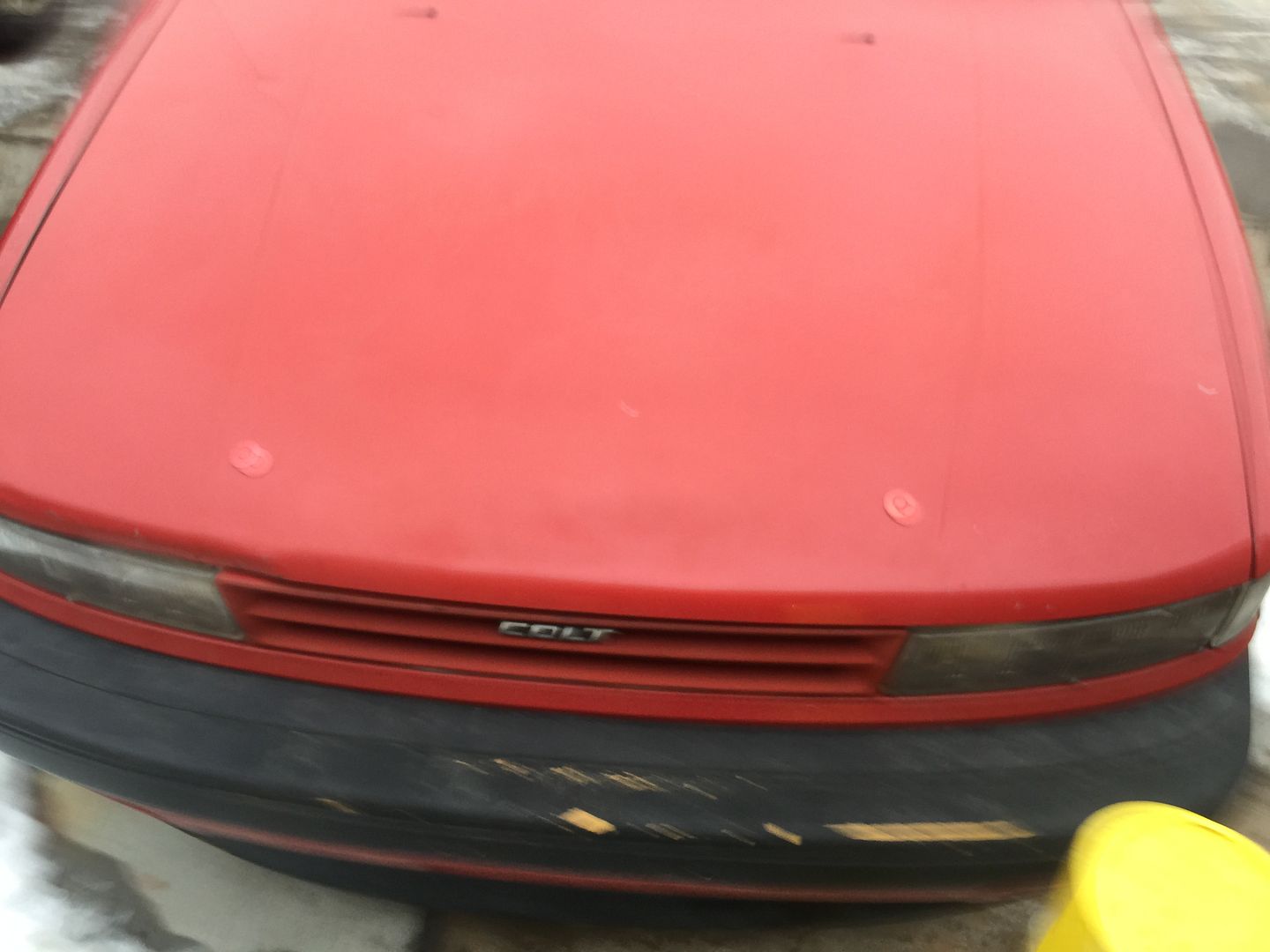 Last edited: