SOLD
92 Mitsubushi Galant VR4 #659 of 1000, AWD Turbo
Recent new Evo III 16G turbo
Evo III high nickel exhaust manifold
Turbo back 2.5" custom exhaust with hi flow cat
KYB AGX shocks,
Goodyear Eagle FI GS-D3 Ultra High Performance summer tires (need replaced)
Turbo timer
Pioneer head unit with Eclipse 4 channel amp and Infinity speakers
Runs strong, handles great, but does have 206,xxx miles
Brand new brakes: calipers, pads, rotors done at Les Schwab (over $1000 cost)
A-Pillar boost gauge: Autometer brand
Within 15,000 miles
ACT 2600 clutch
Clutch Master and Slave Cilinders
Evo III turbo
Evo III exhaust manifold
Akebono pro ACT pads
Engine Mounts
RRE stainless clutch line
Within 55,000 miles
Rebuilt Head
Timing Belt
Other Belts
Water pump
stainless steel brake lines
socketed ECU with keydiver Stage II EPROM
Front suspension bushings
Front strut support bar
Shifter cables
Alternator
All receipts. Always turbo timed and run with synthetic engine oil, diff oil, transmission oil, transfer case oil. All factory engine control hardware intact except Keydiver Eprom deletes fuel cut, and moves open loop fuel control threshold up slightly for better fuel economy. Still has factory fuel pump, factory injectors, and factory knock count ECU detune intact so you know it wasn't abused.
Comes with: An old palm pilot for a tuning software (can't remember the name, never used it and it's still in the box the PO sent it to me in)
Set of 4 Galant base model wheels with good all season tires on them, just need correct lug nuts
Extra hood (straighter but has some bubbling on front strip and paint has lost some clear coat
FMIC and matching piping with couplers and clamps, just never got around to installing it - no name brand as far as I know
Bads:
Shifter bushings need replaced sooner than later as the shifter is pretty sloppy
Needs a paint job - some spots are pretty bad and others look just fine (trouble spots are wing, roof, and hood)
Some front end damage: dented front right fender, bumper, and missing the right fog light but still has plug - lights are fine and work - hood is wavy but I do have a straighter one that needs little prep-work and paint to match
When warm the oil light will sometimes come on and flicker a bit even with topped off oil - possibly due to loose oil sensor plug
Idle is a little rough and sometimes after driving and being shut off and turned back on it doesn't want to idle and might die right away if you don't give it some gas for around 5 - 10 seconds - have not looked into this yet as it just gets moved from the car port to around front, and so on- might be a boost leak?
Alternator belt needs replaced VERY soon - have one and might be putting it on if I get around to it, same with inspecting the oil light problem
Text (or email) only, if you call it will go to voicemail and you can leave a message and I can get back to you via text. 36o-477-3254 Pictures upon request
Price: $3000obo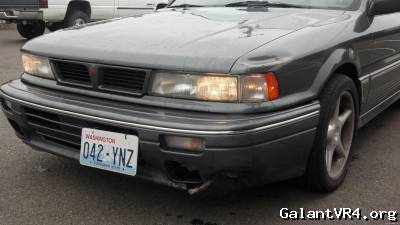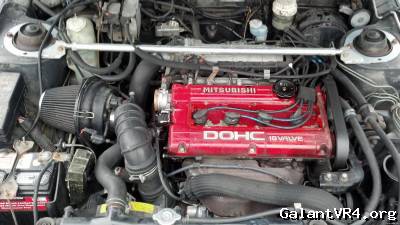 Last edited: