PARTOUT STARTS NOW!!! EBAY ITEMS UP TOMORROW SO MAKE OFFERS NOW...........
Well the time has come!!!
This has been my baby for 6 years that started out with modest intensions and went a little overboard (sound familier). For those of you familier with my VR4 build you can see I am a perfectionist to the umph degree. This car has seen maybe 10K miles in that time. It has kinda been keep secret so its not known on any honda forums(this is the only forum I'm on).
Chassis has Aprox 150K and less than 10k on build. I have the stock cluster for milage verification. BUT she is basically brand new and drives like a RL on the highway at 130mph.
Started life as a CX which means no A/C, P/S (factory manual rack), no sway bars, now deadening material. Car should be aprox between 1950-2100 lbs. as it sits.
Lets start with the bad as it is few....
-Needs Paint. Have Dupont Hotrod Black from a few years ago I could include. Typical rot was takin care of at Executive Auto Body when I worked for HONDA.
-Needs to be finished tuned. Ran out of good weather as I prefer to street tune for drivability and dyno after for bragging. Should put down between 315-340 whp when finished. It is pefect from idle, coldstart and so on but is not finished from 6250-9500 rpm. Drove to Mass and got close to 30mpg on the highway!!!!
-Turn signals inop. Has something to do with the dash harness or cluster getting power but constant instead of constant to hazards.
-Gas gauge inop (think its a related issue to above).
-Needs windshield.
As far as the list......
-B16B CIVIC TYPE R full swap(rarest HONDA engine produced) and factory LSD w/ 22k from Maylasia (have all paper work). Now has Aprox 32K.
-ACT 8lb Flywheel, ACT XTREME Pressure plate w/ ACT Street Disc.
-Fully Build Head. Port/Polish done by KMS Bronze guilds, Ferrea Valves, Ferrea titanium retainers, dual springs and ferrea keepers.
-Neptune RTP in p28
-STR block guard, Cometic Head gasket, ARP's., HONDATA intake gasket (intake temp. read 70* on 75* night!!!)
-Custom turbo kit with custom ss manifold, spearco intercooler, Turbo XS BOV, 2.5" aluminum polished piping. T3/T04e turbo that has aprox. 30 miles after rebuild(have paperwork). Custom 2.5" downpipe with High flow catco cat.
-Thermal 3" stainless Exhaust. SUPER QUIET!!!!
-Polished Dissy, cam caps, Type r manifold, BOV, Turbo, Radiator, HASPORT MOUNTS.
-5 Lug type r Suspension with brand new knuckles and bearings in front and new complete hubs ($380 a piece) in the rear.
-Full ENERGY SUSPENSION bushing kit on whole car.
-Type r Master/Booster (largest made by HONDA) and "4040" prop valve for rear disc.
-Brembo Front Brakes with 12.75" Rotors. (will come with stock brakes too for slick clearence.)
-Gsport traction bars
-ITR frt strut bar
-17x9.5 Gram lights front with a 255/40/17 and s2000 rears in back(poished)
-Stainless brake lines
-KYB AGX w/ Tein springs
-Custom 1 or 4 wide stock replacement fenders($600). I guy I found on the net who is the top ranked autocrosser made these for his competion car and I had to beg for a year to get a set.
THE INTERIOR..... To start my buddy had a 13k mile type r that went to SEMA, so all his stock parts that he gave up, came to me.
-Type r seats 13k.
-Integra dash swap. Defrost and floor vents work, dash vents not replumbed.
-Black type r seat belts
-Type r kickpanels
-Everything works. I used and repined a integra dash harness so its like it came from the factory.
- Custom door panels to fit contour of dash with doors closed. Professionally covered in leathe and suede with red stiching to match seats.
- DC2 type r wheel. I made my own hub so I think this is the only EG with that wheel.
-ACC blood red carpet
-Type r center console w/out arm rest and custom leather boot with red stiching.
-S2000 pedals with RSX type r dead pedal.
-Black headliner.
-Sony black face ExPLOD head unit with door speakers only.
I'm sure I missing a ton of stuff!!! If I part it I can get over $10K but I would rather offer to you guys whole 1st. Again, the car is mythical in our area but only known of by a handful of people. It has never been to any shows or posted on the net until now. I have pics from start to finish, from the time it was dropped off until now. Hate to see it go, but its time to start a family now that my fun car is the 4. Email
[email protected]
for mor pics but PM 1st.
These pics are from all different stages of its build.....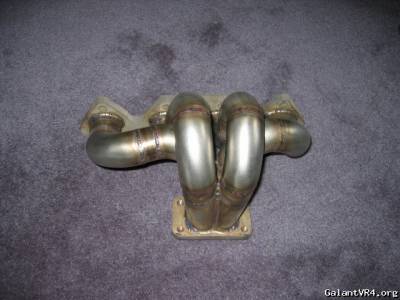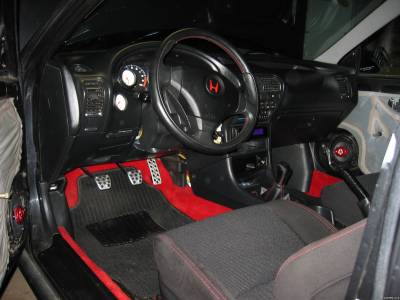 When I was making fenders out of sheetmetal. Now has the one off fiberglass....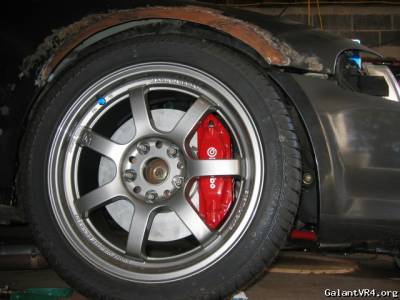 Blurry but can see heat coated manifold and more polished items like BOV....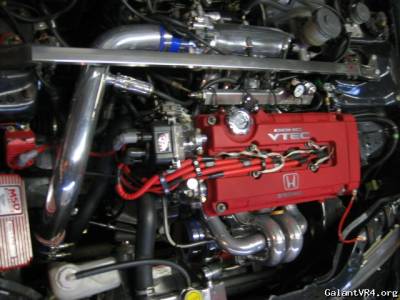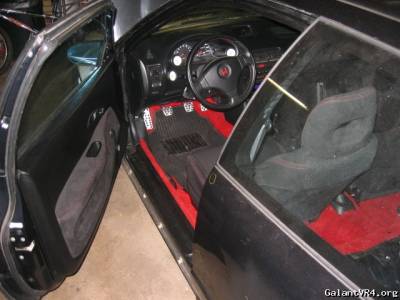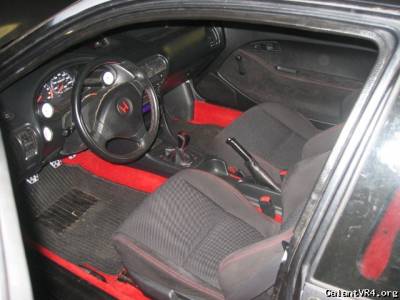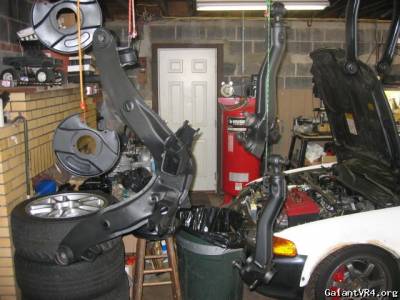 BTW..... if you wonder if this got the same underside treatment as the 4, the answer is yes. You could drive this all winter long for the next 20 years without issues. That being said, its not driven betweem 1st sanding until street sweeping in April or May.
Again, I know I am forgeting TONS of stuff but this is what I can quickly rattle off.
You can call me at 203-537-9620 or PM. Thanks- Russ
Last edited: