Joined

Sep 2, 2010
Messages

99
Location
Reposting the car. Couldn't bring myself to sell it before but need to make room and sell a couple cars that I don't use.
I am selling my super clean and restored 91 Mitsubishi Galant VR4. I have only had the car for a couple years and have put maybe 7k miles on it since I purchased it but have invested over $10,000 in restoring it with genuine Mitsubishi OEM bushings, bearings, suspension arms, parts etc. and have added some nice upgrades to make this car very reliable and a good platform. The car has a clean title and carfax. No rust or leaks. Chassis has 160k miles and the engine has only 60k miles on it from what the previous owner said. Oil changed every 3k miles or less with synthetic Mobil 1.
List of parts and upgrades:
(Everything was purchased new for this build)
All coolant hoses, heater hoses, and turbo coolant lines have been replaced. ECM Link V3 full version ECU with all capacitors replaced by ECM Link, GM MAS with ECM Link adaptor cable, Forced Performance powder coated exhaust manifold, Forced Performance Evo 3 Big 16g turbo ported from FP, Evo 3 O2 housing ported from FP, New O2 sensor, full stainless steel hard-piping, K&N air filter, large Bell core FMIC, brand new Tial Q BOV, new Fidanza 4.3 clutch with new OEM throw out bearing, Walbro 255 lph fuel pump, custom SS catch can, full 3" turbo back exhaust with Vibrant muffler, new OEM engine mounts, BC coilovers with camber plates. Pina Motorsports rear upper control arms powder coated(for rear wheel camber adjustment), AEM digital boost gauge, AEM digital A/F gauge- both being logged in ECM Link for easy tuning, Goodridge SS brake lines front and back, all new upgraded slotted brake rotors and pads, 5Zigen wheels in perfect condition with new yokohama tires, gorilla security black lug-nuts, MOMO steering wheel and hub, rare JDM dashmat, rare JDM RS vented hood, rare JDM keyless fuel door, rare 89 grille, amber EDM corner lights, amber EDM turn signals, professionally tinted windows, new windshield, new Galant VR4 OEM style floor mats, new OEM power antenna replaced, new non-cruise throttle cable, both drive-shaft bearings were replaced with new OEM parts. I have not raised the boost on the car ever and it is still on the stock setting. Car just has a basic tune on it. Had a Clifford 2-way alarm installed with 1-mile range and remote start specifically made for manual transmissions, also has a built in turbo timer all controlled by the key FOB. Had the best certified car electronics guy in town install it and paid extra to have it soldered and routed like factory. There is a lot of other restoration parts installed that I am forgetting but I have a full file with all of my receipts for every part.
The car doesn't have any rust, never been in any accidents, dash is perfect, interior is in great condition and the leather is in good shape too, everything works, and it drives really tight. Car was painted at some point before I purchased it. Just passed smog inspection and I have a high-flow cat to bolt in for emissions. Currently has a 3" test pipe installed. Also have the full stock exhaust. Car smokes a little from the exhaust sometimes when first starting, think it might be the valve stem seals(I have new OEM ones I can include).
I have all of the stock parts I can include, when I purchased the car it was 100% stock.
I really hate to sell the car as I planned on keeping it forever but recently picked up an Evo and cannot keep both. My loss is your gain-SERIOUSLY lol. I have been told several times that it is the cleanest GVR4 around. Hoping it goes to a good loving home!
Sorry no trades. No test drives without the money ready. Not in a rush to sell and want to see the car go to a good person.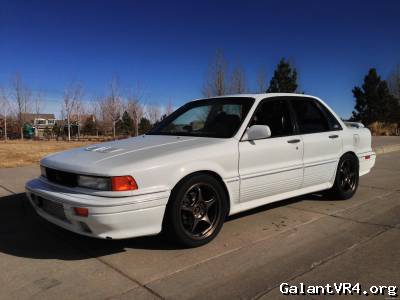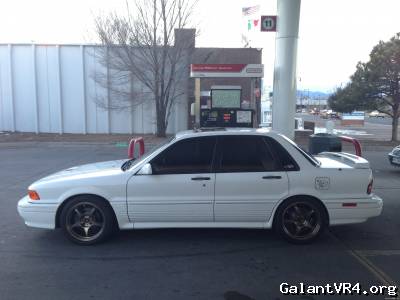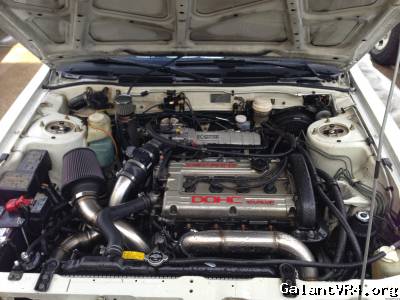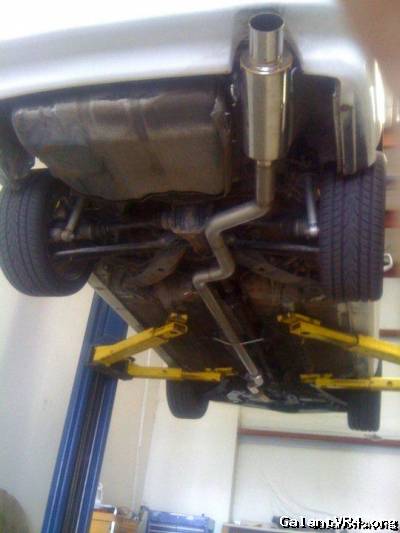 Last edited: