Hi Guys.
I thought it was about time to post up one of these for my car.
It has been about 88 years building this car.
I've spent alot of time on it and also gone through a bit of money.
I've had 3 engine builds (first one taught me that I should do it myself) and most of the work was done by myself with the help of friends and of course the forums!
Hope you enjoy it.
Bottom End:
100mm Eagle crank
Manley turbo tuff long Rods
Custom Aussie made long rod pistons
Kiggly Girdle
Modified Moroso Alloy sump
ARP mainstuds
Balance shafts removed
Oil filter housing mods
Head:
Fp3 cams
Double valve springs
Titanium retainers
HKS cam gears
Evo8 rocker arms
3rd Gen lifters
Mild port
Tomei headgasket
ARP headstuds L17
Hyundai rocker cover
Induction / Exhaust system:
Garrett turbo T51R SPL
K&N filter
ARE custom front mount intercooler
ARE custom dry ice intercooler
JMF drag intake manifold
Alloy intercooler pipingpiping
Plazmaman BOV x 2
Custom exhaust manifold ceramic coated
3.5"turbo to cat
4" cat back
4" Metalcat
Custom 4" muffler
Fuel:
235# MRE atomiser injectors
SX external 1000hp fuel pump
Walbro internal 255 fuel pump
Alloy surge tank
SX billet filter
-10 fuel lines from surge tank to engine
Aeromotive FPR
Drivetrain:
VR4 RS 4bolt rear diff - evo 3 plate LSD 3.5 ratio
Jayracing 4ws removal kit
PAR dog gearbox 3.5 ratio
Kaaz 1.5way front LSD
Threespeed scatter shield
Custom twin plate clutch / flywheel
Brakes/suspension/wheels:
Corvette C5 front brake setup
Slotted rotors front and rear
braided lines front and rear
Evo V rims 17x7.5"
cheap tyres for street
Hotbits race suspension
Noltec camber tops
Drag wheels to be confirmed
Electronics:
Autronic SM4
M&W pro14 CDI
M&W CDI coils
Motec SDL dash
Innovate wideband o2 gauge
Seats:
Sparco fibreglass seats x2
Power:
Currently 340kw's at the wheels = 440hp at the wheels on pump fuel and minimal boost
Time:
[email protected]
Workshop:
Springy Motors in Melbourne, Victoria, Australia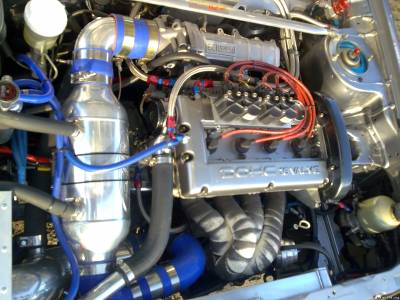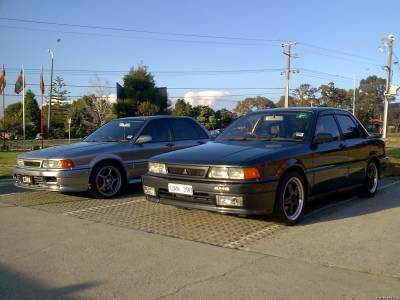 My brothers AMG galant also featuring in the picture.
Thanks for looking.
Last edited: