Ok so i have been wanting to upgrade my turbo for a while to a Evo III 16g, right now i have a TRE spec s16g. also have the TRE 2g Manifold and 2g o2 housing. i finally found one on the forums and here is the comparison of the 2.
you tell me what flows better... the evo turbo is the cleaner one (non ported)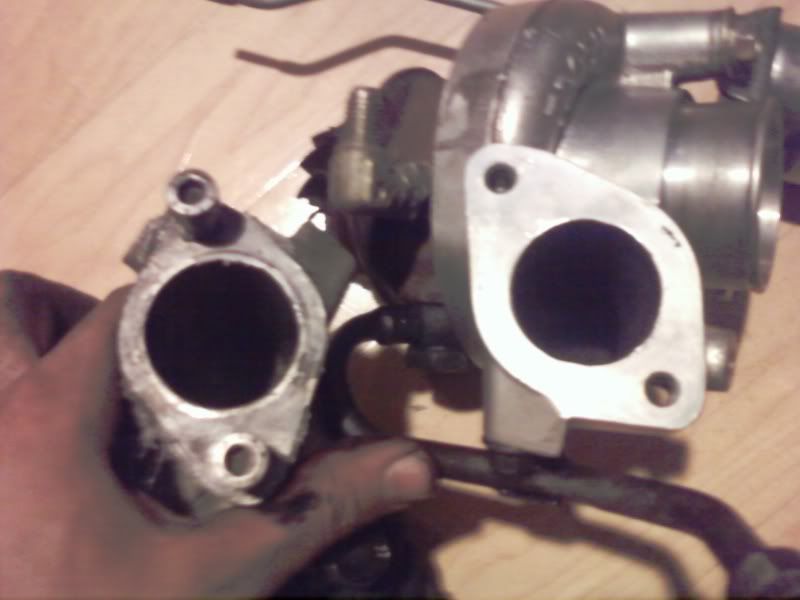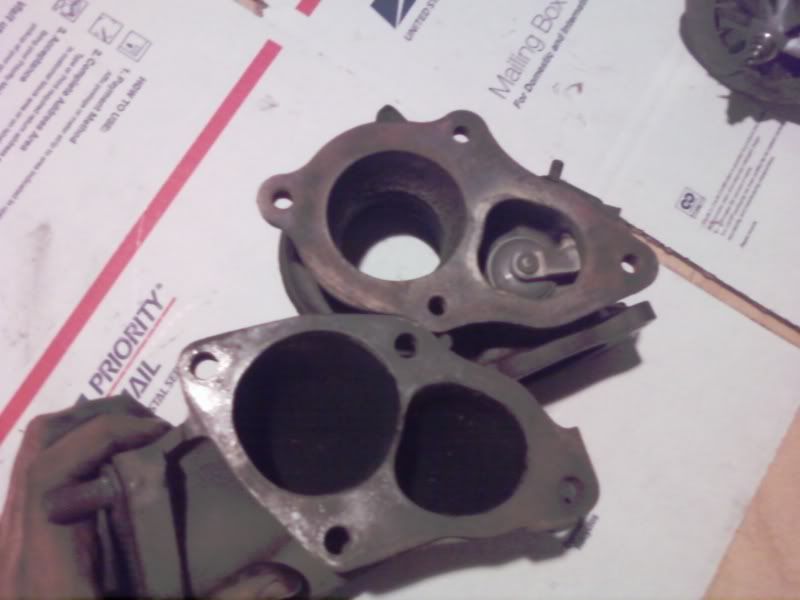 The only bigger part that i can see on the evo turbo is the exhaust wheel, which is where more top end comes into play with that turbo.
I heard that TRE did some of the best port work but dam! i am lost as what to do with the turbo's now. i wonder if the evo cartridge will fit in the TRE compressor housing?
ok so unfortunately the TRE hotside has cracks around the wg opening which was causing my slow spool up 4200+ RPM, not sure if it can be repaired or if its worth it, but as it sits it should be flowing more than the evo hotside, thats pretty crazy...