I'm still seeing some bouncy values at WOT. I'm running SD, so I'm not sure what's causal and what's symptomatic. If I had to guess, the bouncing RPM value is causal. In the screenshot below, you can see that Airflow, Fuel Flow, and RPM all track the same bouncy behavior. The end result is bouncy fuel delivery which isn't the greatest thing in the world at WOT.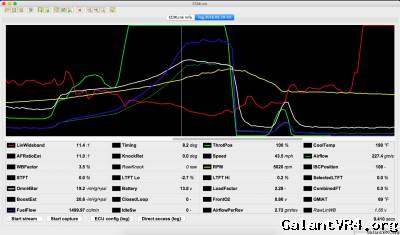 At the suggestion of someone over at the ECMLink forums (one of the link guys, if I'm not mistaken), I added in airflow smoothing.
Log File
Thoughts? After applying smoothing, things did get much better. The bouncy bits were far more bouncy before...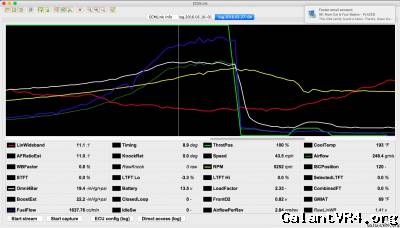 but my current condition still seems less than ideal.