Car is tentatively sold, will update if when the sale is completed on November 1st
*** Depending on date may be able to deliver vehicle, contact me for more info ***
My brother was driving her around for a few months but he finally found another vehicle on 7/10/10. Odometer is 155,3xx miles and slowly climbing ( I drive her quite a bit when in town ).
Rest assured she's one of the few surviving members of the 4WS, ABS, CC, R12 A/C, and 95% rust-free club. Also passed NM emission tailpipe sniffer and visual with flying colors in May 2010. Ready for DD duties or with a turn of the boost controller surprise a few folks. Mods will support a decent amount of HP altho I rarely ever set the boost controller above 17psi ( at my 5300ft altitude the injector DC was never above 60% ).
And a DD she is, this car needs nothing more than gas ( or your imagination ).
A brief mod and info list:
Car still has fully operational cruise control, ABS, 4WS, and R12 A/C
Upgrades -
Engine, Fuel, Exhaust:
Complete OEM rebuild at 118k by PO ( johnsminibike ), today has 156k
MHI EVO3 ported turbo
2g ported O2 housing
SS exhaust manifold studs and nuts
Original CMP 2.5" TB exhaust with high flow cat
2g MAS
FIAV blockoff plate and coolant bypass
510cc JDM yellow injectors
JDM intake tube
Stage I DSMChip/Keydiver
3000GT fuel pump
JDM non-RS FMIC
Suspension:
Bilstein Touring Comfort struts front and rear
EVO8 coil springs, front cut one coil and 3/8" spacers rear
New front tophats, bump stops, and dust boots at 143k
Body/Interior:
Non-power antenna from Curtis ( cut to body dimensions )
Hacked front bumper for FMIC ( beam support and center section )
Manual seatbelt conversion ( highly recommended over the electric chokers )
Tinted windows ( 35% front, 25% rear as per local laws )
1g TEL shifter and leather boot
89 Under-dash with pocket and vents
93 headlights
JDM Full Time 4WD horn center
92 front grill
Viper alarm with remotes
92 rims with BFG KDW rubber 205/55-15
I have been lax about updating the pics, here are some I took today 9/10/10: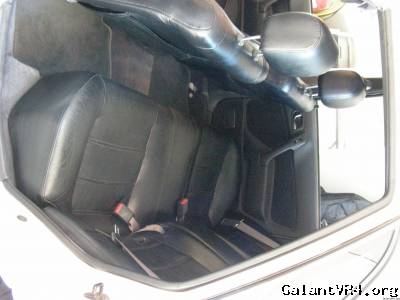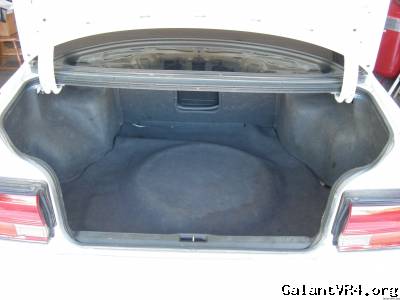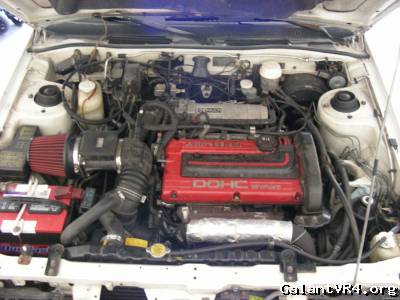 As you can see she ain't perfect ( driver seat bolster wear, dash around PS defrost vent separating, small rust spots around windshield shown in later post ) however it is aging very well. More pics of the underbody, doors, and flaws in later posts.
I travel quite a bit with work so PM is the best bet for reaching me.
Thanks for the time and space!