Well, it's started. Here's some beginning pix, and I'll keep adding more as I get further along.
Before:
Parts needed, and a side by side comparison of the pedal assys
Shifter assy with side by side comparison of vr4 shifter and dsm shifter (dsm shifter installed in pic)
Shifter assy with a little blingage since I'm gonna cut out a stainless plate instead of a boot.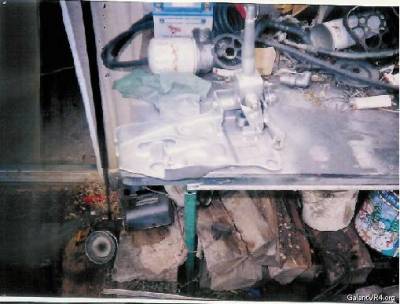 Hole to use for pattern for clutch master cylinder.
Engine bay before:
Sorry about the pic quality, these are scanned. I'm gonna be getting a digital cam soon. I will add more pix and tips as I continue to progress.
Here's more:
The manual shifter is a direct/bolt-in replacement for the auto shifter.