I had a set of front brakes from a 01 Camaro laying around so I had a bracket made to fit the VR4 using Mustang Cobra Rotors (Blackhole said those rotors fit somewhere on this board, Thanks)
If anyone else wants to get the brackets, I can probably have more made. I think the Camaro Calipers are easier to find then the 3000GT ones.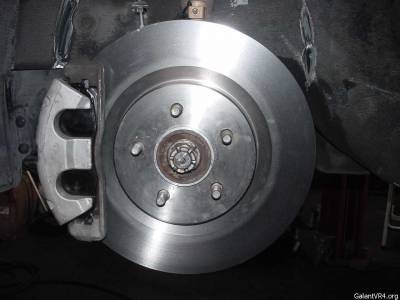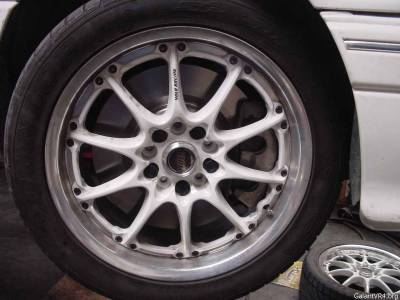 Also I found this rear brake kit at a junk yard on a Talon.. Is it the AEM one?