So I've been wanting to make a hitch for my VR4 (852/2000) for a while now to tow my dirt bike trailer. After looking into it a bit, I realized that there are a few ways of doing it, but I decided to start from scratch and do it the way that made the most sense to me. And I figured that I should take pictures of how I did it, along with detailed instructions on how to duplicate the hitch I made.
Keep in mind, I do not have the inner steel bumper, and I removed my tow hooks to make this hitch. You can probably retain your inner steel bumper, but you may need to modify it.
I also have a wiring tutorial at the bottom of the page, wire colors, where to find them hand how to properly hook up and wire your hitch wiring on the VR4.
Materials needed:
3/16" thick 2x2 square tubing, cut it to 39 3/8"
1/4" thick angle iron, with 1.5" wide flanges, you'll need two pieces cut to 7"
9" trailer ball mount receiver. You can find one at any trailer supply place. You will cut one inch off of it to make it's total length 8"
Four grade 10.9 metric bolts I believe they are M10x1.25
220V Mig Welder, assorted metal cutting and grinding tools.
You will need to drill two 7/16" holes in each piece of angle iron for the bolts to go where the tow hooks would go. The center of top hole should be 1/2" from the top of the angle iron. The center of the bottom hole will need to be 1 5/8" from the center of the top hole. You may need to notch the corner of the top of the angle iron on the driver side slightly to clear the bolt holes. Once done drilling the holes in the angle iron, bolt them to your car, They should hang down like in the picture.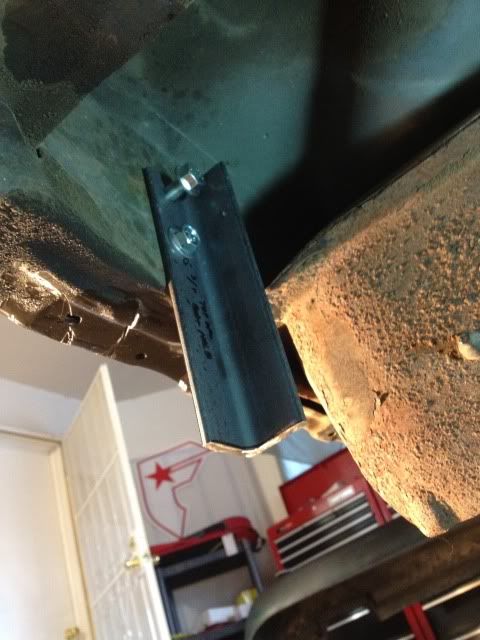 And here's a preview of basically what we will be doing.
The next step, is to clamp the 2x2" tubing to the angle iron that is bolted to your car. I used locking pliers and a C-Clamp. If you cut it to 39 3/8" it should be just the right length and be flush with the sides of the angle iron. You are going to want the bottom of that 2x2" tubing to be flush with the bottom of the angle iron.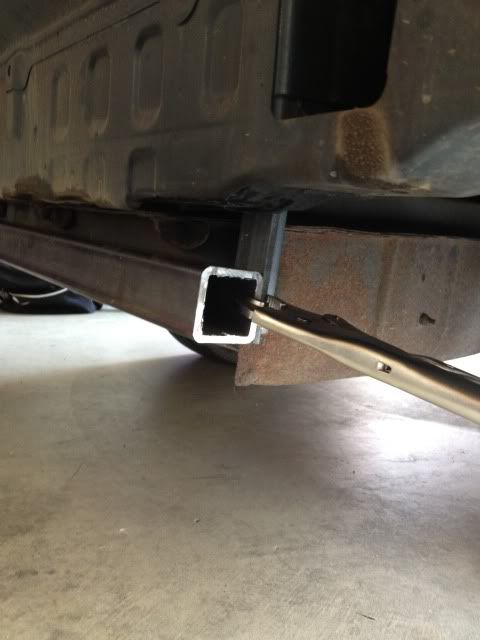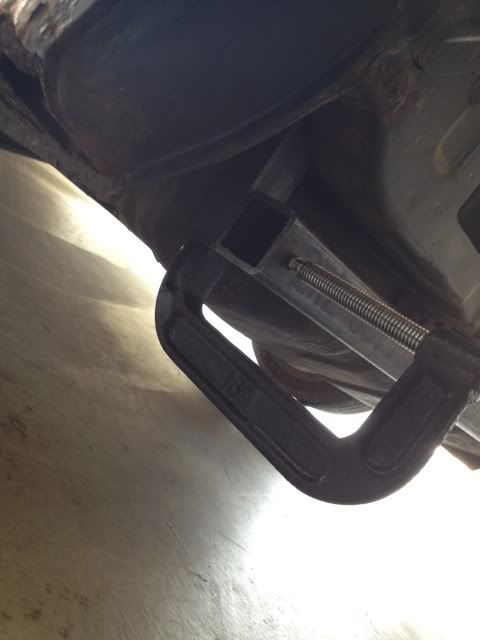 Now that the 2x2" tubing is clamped, go ahead and tack weld it together. I recommend putting two tack welds on opposite sides of each piece of angle iron, so it doesn't move when you un-clamp it. Also, mark the center of the 2x2" tubing so you know where to weld the ball mount reciever. You will have cut the reciever to 8" and line up the rear of it flush with the rear of the 2x2" tubing. Make sure it's in the center of the car!
Once your tack welds are in place, take off the clamps, and unbolt the hitch. Now weld every together and you should end up with something like this:
(This is my first time MIG welding, I looked up "MIG welding techniques on youtube, watched some videos and took some practice passes on some scrap metal before welding on the actual hitch. I'm pretty happy with how it came out. I was using a Lincoln 180T 220V welder with Argon/c02 gas mixture.)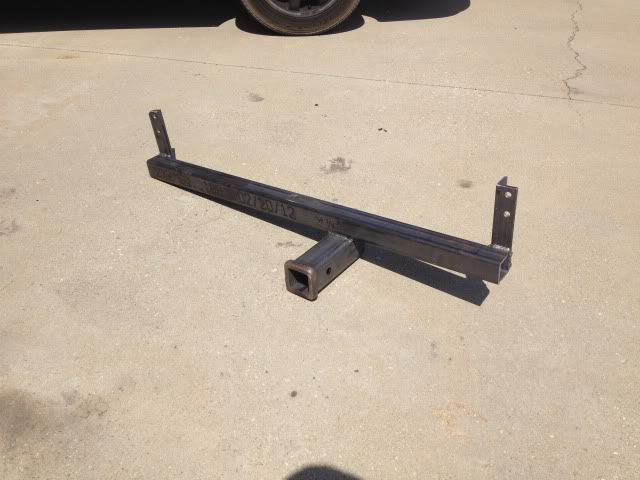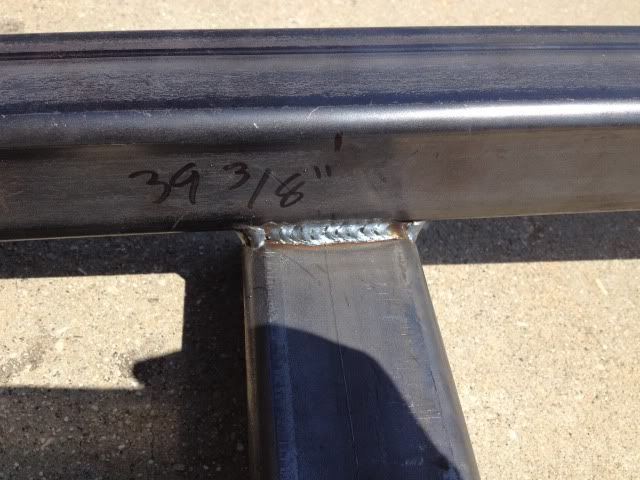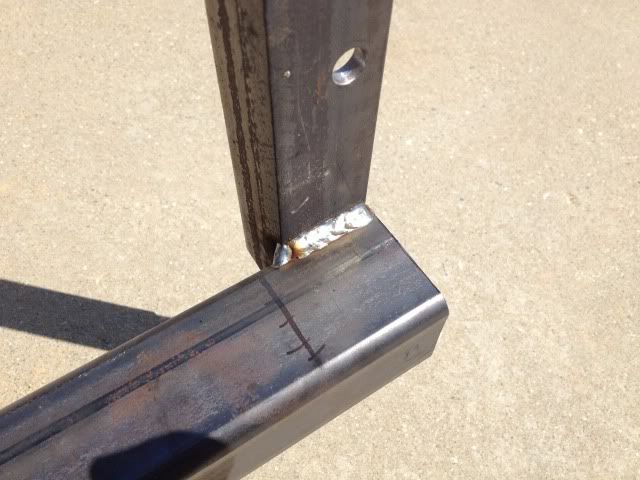 This is the rear of the actual receiver, flush with the back of the 2x2 tubing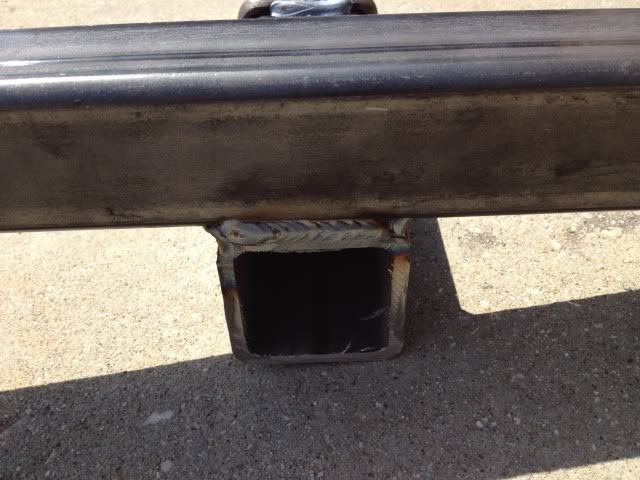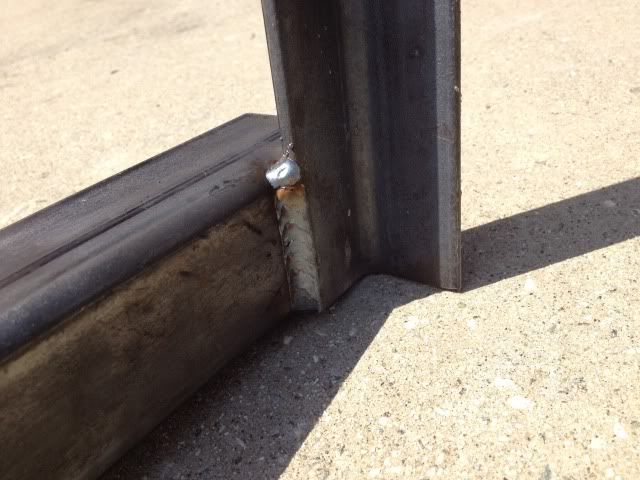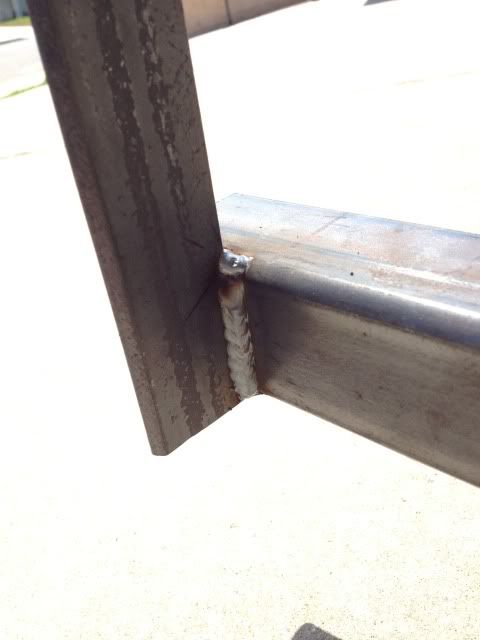 Once it's welded up, this is what it will look like when bolted to the car.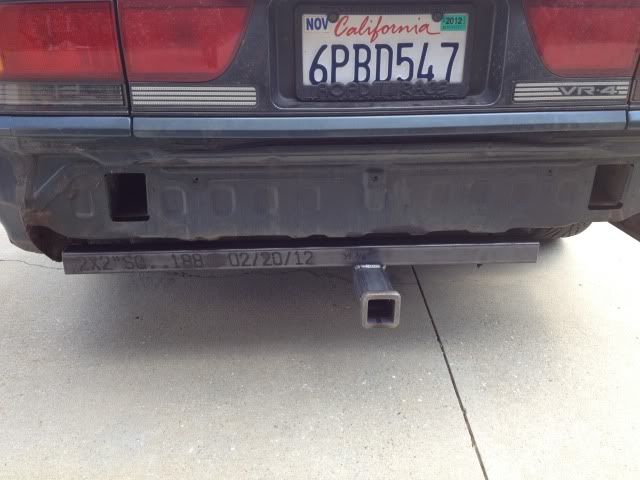 I then removed the hitch, and welded up some gussets to support the receiver, I drilled holes in the gussets to hook my towing chains to.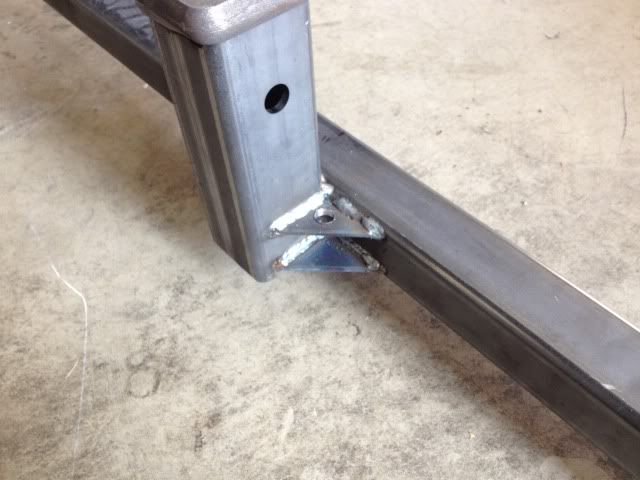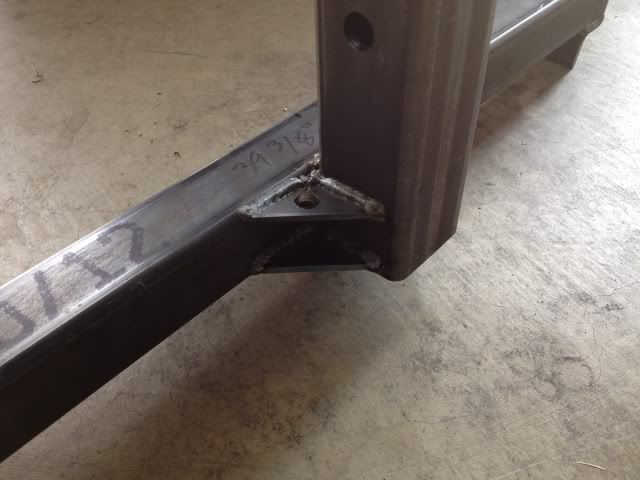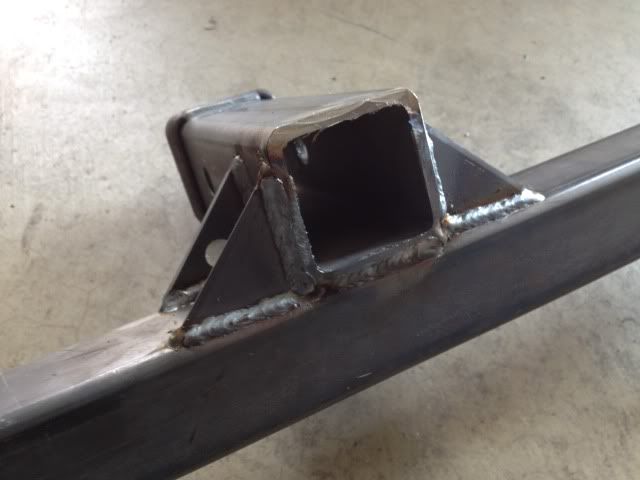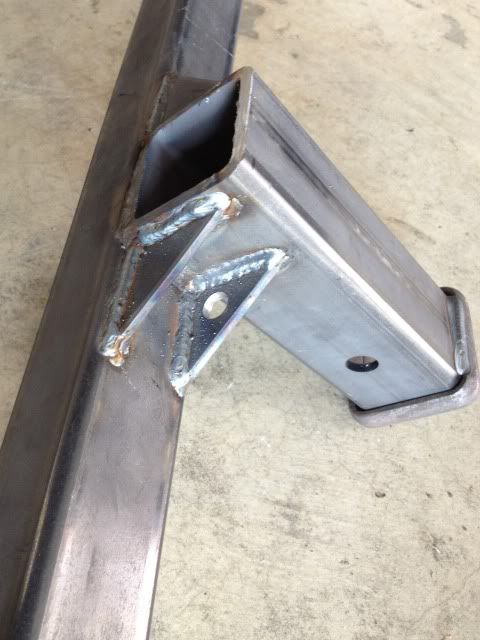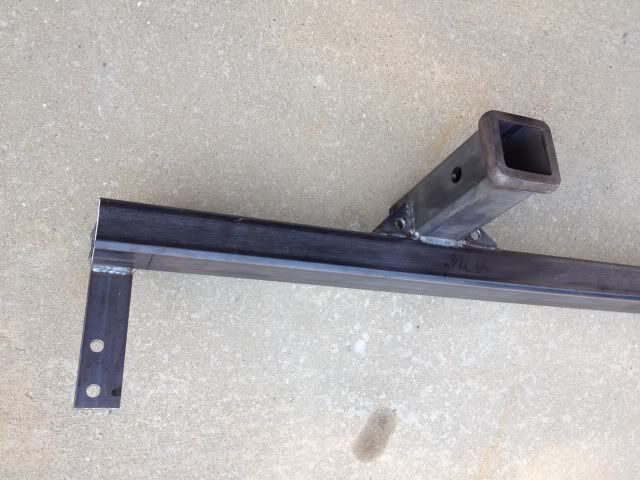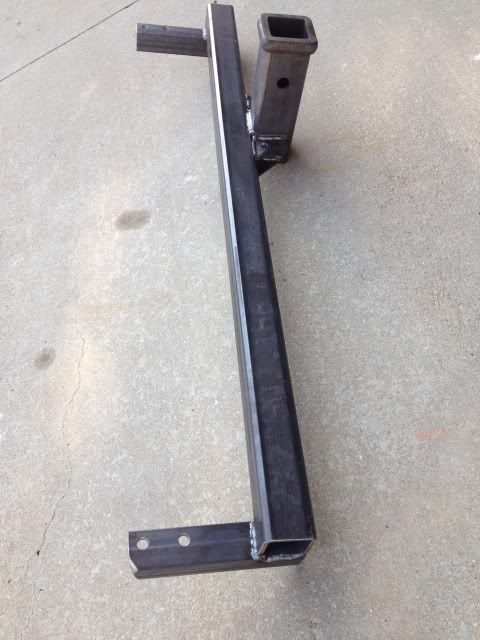 Now that your new hitch is completed, paint it with whatever paint you choose. I went with Rustoleum protective enamel.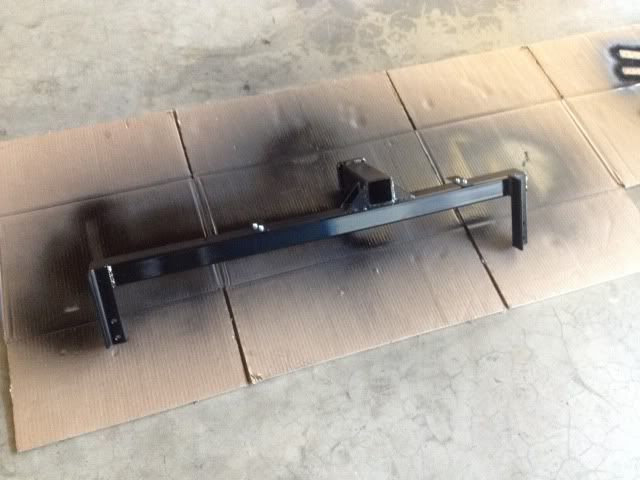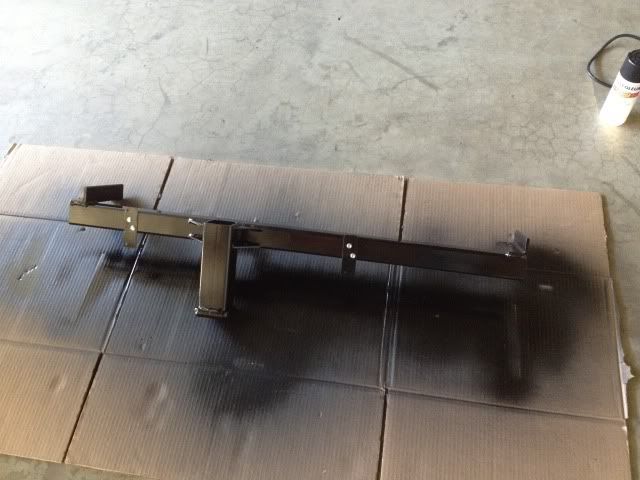 I mounted these little tabs to keep my rear bumper cover from sagging.
And this is what your completed hitch will look like when mounted!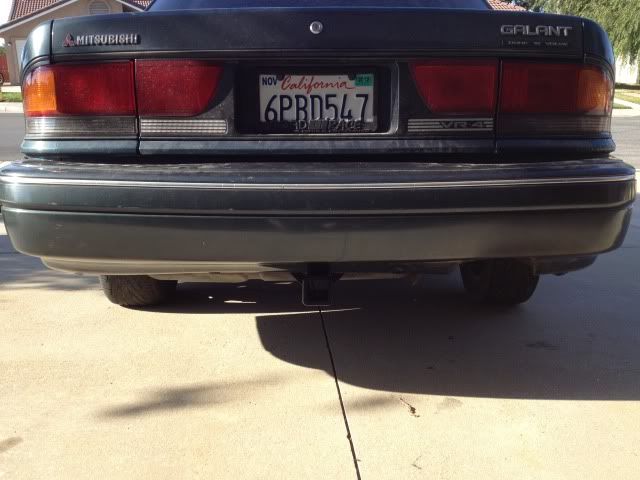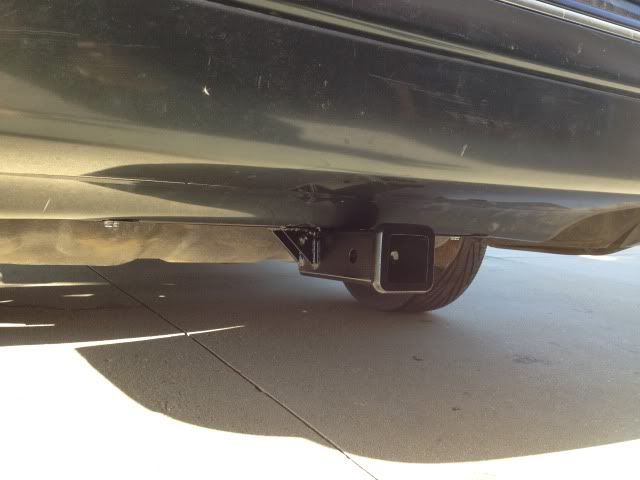 Here's the tabs I put on there to keep from sagging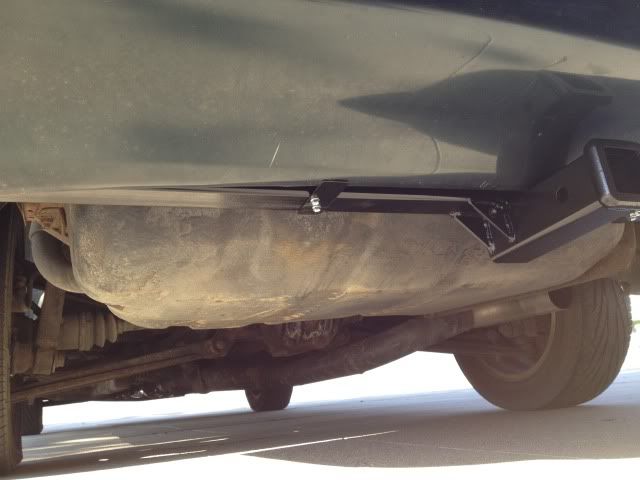 Now that your new hitch is attached, all you have to do is wire your trailer lights and you're ready to start pulling stuff!
You will need:
wire strippers
wire crimpers
electrical tape
small zip ties
big zip ties
4 prong trailer harness
converter for 4 prong trailer wiring to cars that have separate brake lights and turn signals. It essentially converts a 4 prong trailer plug to a 5 wire on for our cars. You can get one at autozone for 15 bucks.
all the wires you need to tap into are located in the harness below your driver side rear tail light.
Take a razor blade and cut off the tape that's wrapping the wire loom around the harness, where the wires from the left rear taillight go into it.
Now you will connect the wires from your 4 to 5 wire converter like this:
Wire color codes:
Left signal: Green w/ yellow stripe - connect to yellow wire
Right signal: Green w/ blue stripe - connect to green wire
Running lights: Green w/ white stripe - connect to brown wire
Brake lights: Green - connect to red wire (the stop light wire on my converter is red, yours may be different)
White: ground to vehicle chassis.
The CORRECT way to attach wires to existing ones is as follows:
Strip back about 3/8" of insulation of the wire you want to tap into, DO NOT CUT IT!
Strip off about 1" of insulation off end of the wire you are going to attach
wrap the bare wire around the bare wire
take 1" of electrical tape and wrap over the connection tightly
then take a small zip tie and tie it over the electrical tape
voila, you have a long lasting connection, soldering is overkill for a situation like this.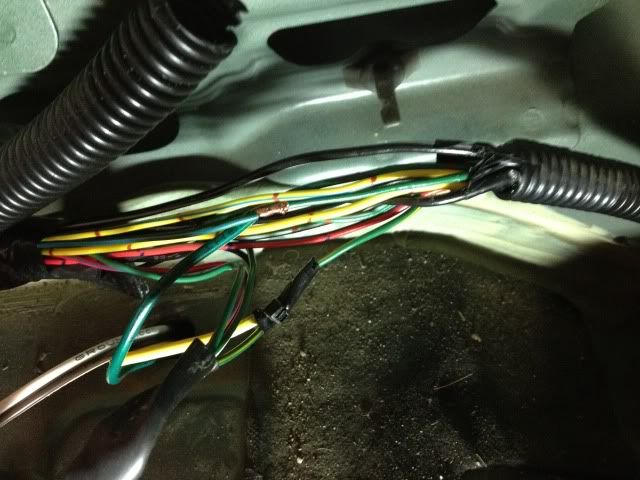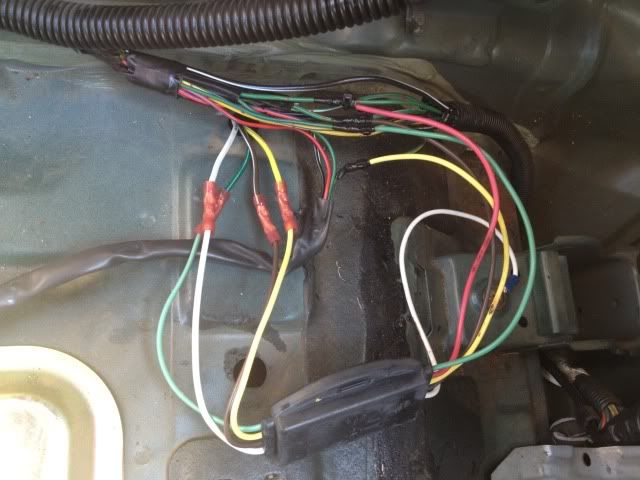 I just dropped my wire through the existing bolt hole of where the steel bumper would go since I don't have one.
You are now ready to start towing!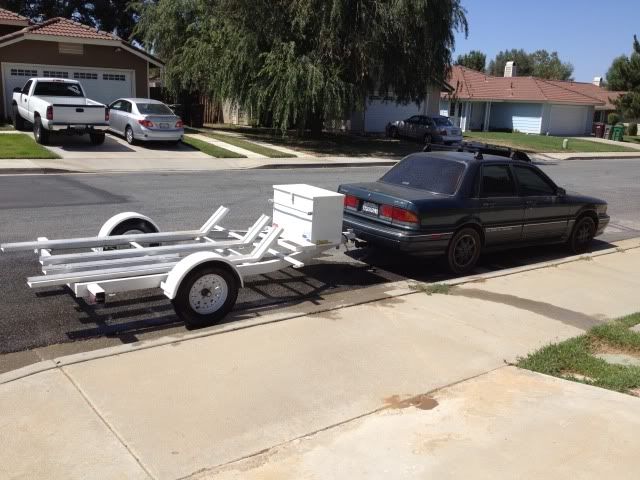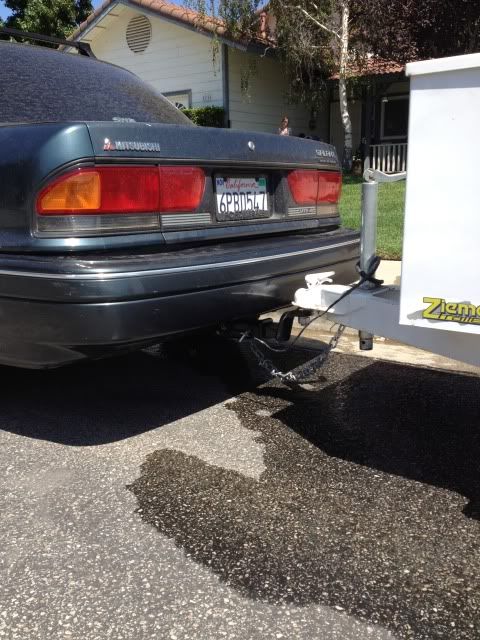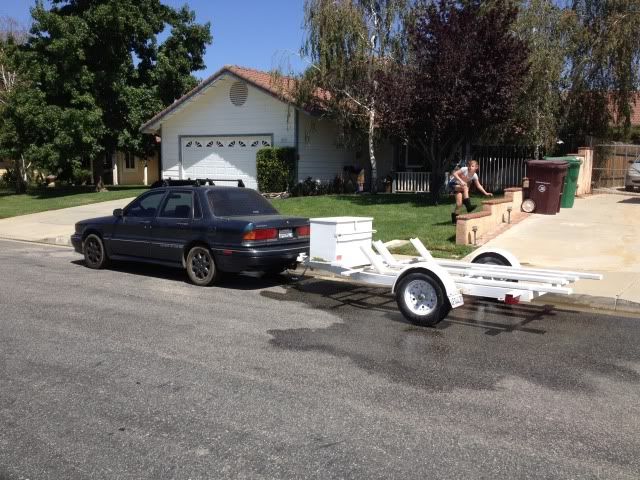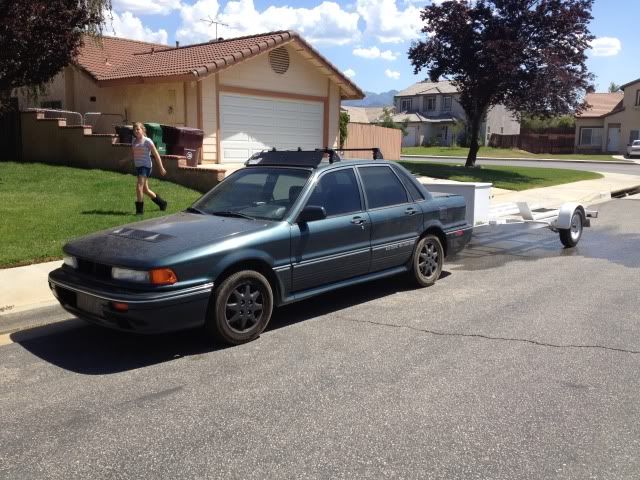 Any questions feel free to ask away!