Engine:

Stock 2.0L internals
680cc injectors
Turbosmart AFPR
Walbro 255
FMIC – custom setup with 2.5" stainless piping
Greddy Type-RS blow off valve
2.25" downpipe and exhaust (no cat)
Small 16G turbo
Evo3 manifold
Tanabe 3" in/out muffler
EPROM ecu with Keydiver chip (Stage3)
Unorthodox underdrive pulley
8.5mm MSD plug wires
Prosport peak/hold electric boost and fuel pressure gauges

Drivetrain/Suspension:

KYB adjustable shocks front/rear
Aftermarket springs (brand unknown)
Whiteline rear swaybar (26mm), w/ HD end-links
Genuine Ralliart front strut tower bar
OEM brake rotors/pads
Goodridge stainless brake lines

Other:

A/C removed
Cruise control removed
ISC/FIAV blocked off
Emissions stuff removed
Dual slim-line fans
Battery relocated to trunk
Marangoni Zeta Linea 205/50/15 tires
Tacotime radiator
Custom powerdercoated valve cover
Clear cam cover
Momo steering wheel with quick-release hub
T/E/L short-shifter w/leather boot
Pioneer deck and infinity seperates
No rust, and excellent paint



Aspirations:

1.) Complete performance head build
2.) Upgrade turbo (50-trim)
3.) Standalone management
4.) Rebuild trans
5.) 2.3L
6.) Coilover setup
7.) ...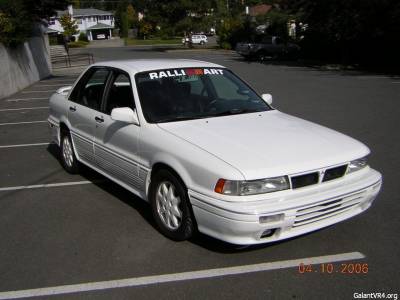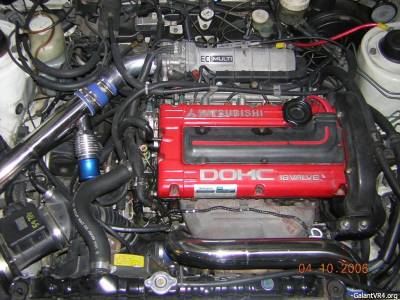 ^ before winter
v after winter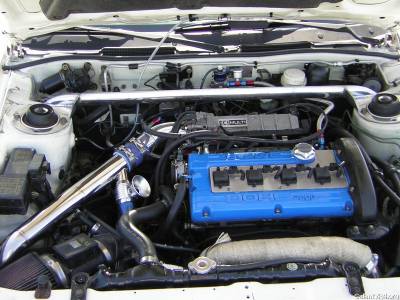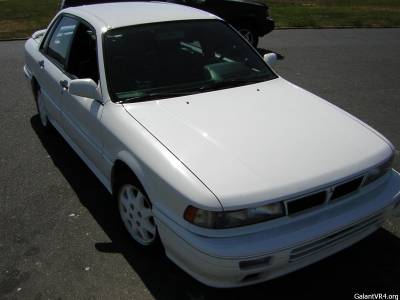 Most recent (as of Jan08):