Owner: Peter Flanagan
Location: Duluth, Georgia
Message Board Name: turboflanagan
Year: 1992
Number: 478/1000
Best 1/4 mile time: 12.803 at 106mph.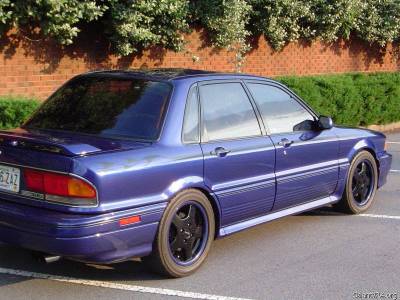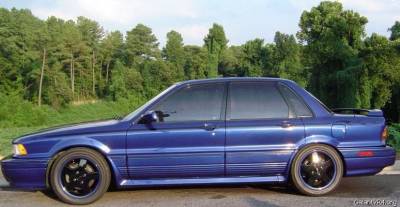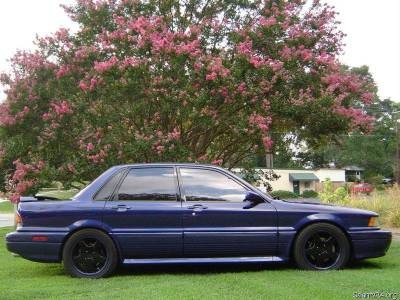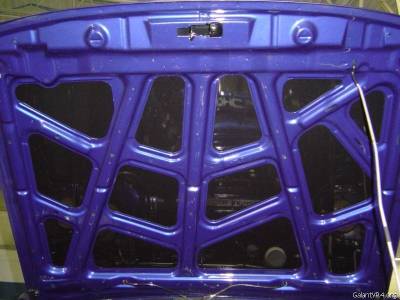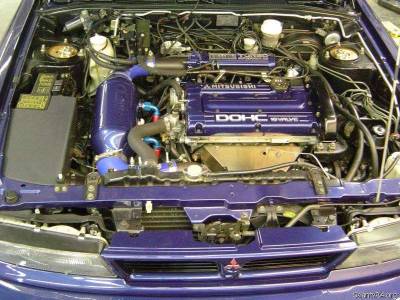 Suspension:
-Tein HA Coilovers
-Whiteline 22mm front swaybar
-Whiteline 24mm rear swaybar
-Whiteline poly suspension and alignment bushings
-16" JDM Zauher wheels with custom paint
-Yokohama AVS ES100 225/50ZR16 tires
-4ws disabled

Fuel:
-3KGT fuel pump
-720cc injectors
-FullThrottleSpeed adjustable fuel pressure regulator

Engine:
-Updated lifters, otherwise stock

Intake:
-3.5" GM maf sensor
-K&N air filter
-Custom ghettofabulous intake pipe
-14b, stock on intake side
-8" PWR air/water intercooler
-Cyclone Intake

Exhaust:
-Ported EvoIII manifold
-Ported EvoIII O2 housing
-Ported 14b
-Custom 3" exhaust
-RRE twin exhaust tip

Drivetrain
-ShepRacing transmission
-RRE lightened flywheel
-ACT 2600 pressure plate and street disk
-T/E/L shifter
-Stainless clutch line

Brakes:
-Powerstop crossdrilled rotors
-Axis MetalMaster pads
-Stainless brake lines

Electronics:
-Keydiver (DSMchips.com) stage III chip-plus
-MAFTranslator
-Zeitronics wideband O2 with boost and EGT sensors

Stereo:
-Eclipse 8053 CD head unit
-Boston Acoustics 6.53 front
-Boston Acoustics 6.5 rear
-Image Dynamics IDMAX 10" sub
-JL 450/4 amp
-JL 500/1 amp
-1 farad capacitor
-wiring "with more capacity than my battery"
-itsy bitsy battery in rear quarter panel.

Appearance:
-Custom Blue Paint
-Custom Leather Shift Boot
-Custom VR4 Floormats
-Tinted Windows
-Momo Race Steering Wheel
-Black leather baby seat

Coming Soon:
-Water Injection--done
-Bigger Turbo--done

Coming Next:
-Who knows??