Owner: Ken Inn
Message Board Name: Ken Inn
Year: 1991 Galant VR4
Location: Denton, TX USA
Comment: I'm older than dirt.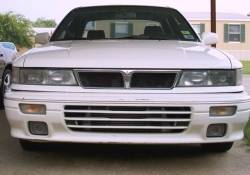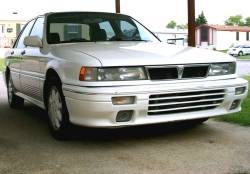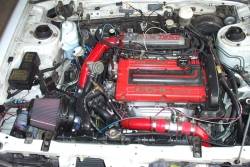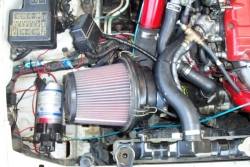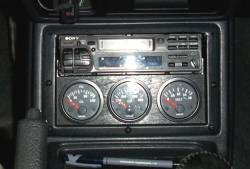 Performance mods:
Stock JDM motor from an automatic car.

Spoolinup Adjustable Fuel Pressure regulator.

3000GT fuel pump.

Ported 2G exhaust manifold.

TRE ported big 16G turbo.

Howard Draper ported O2 housing..

Archer Racing 2.5" stainless steel downpipe.

Mofugas 2.5" cat.

HKS cat-back with Ultraflow muffler.

RRE Starion front mount intercooler and pipes.

Homey water injection with 2 nozzles.

Raptor intake tube with stock MAS.

Driveline mods:

ACT 2100 clutch.

Lightened flywheel.

3 bolt rear LSD.

Suspension mods:

Koni front and KYB rear struts.

Whiteline front and rear sway bars.

Whiteline castor bushings.

Exterior/Interior mods:

EGT, boost, oil pressure, oil tempature, voltage, and Jumptronix A/F gauges.

Knock sensor LED, water injection on light.

Interior leather being restored with Leatherique.