1991 Galant has about 160k on the body, and 10k at the most on the engine. Belize Green (Hunter Green). The paint is rough w/ oxidation, no rust that I have seen. No sunroof. No A/C (Lines, compressor, condensor, everything removed). Car runs and drives great.
6-bolt engine, JE pistons on Eagle Rods. The car could be parted out for easily over 4k if someone had the time and wanted to do it.
Parts list:
SBR cast manifold
fp2 272 cams
Tial 38mm wastegate recirc.
Full 3" exhaust
GM Maf-T blow through Setup.
Tial Blow off valve
IRC street kit FMIC (Spearco 2-210 core i think, with short route piping).
PTE 50 trim internal wg opening is welded shut due to external.
ND 650cc injectors
Aeromotive FPR
ND Supra pump hardwired
ACT 2100 PP w/ 6-puck disc
Cynergy Segmented Flywheel
H&R Sport springs
KYB GR-2s
5-lug hub conversion. (Stock galants came with a 4-lug setup)
late 90s GSX wheels, the ones that came on the late 2g GSX.
2g GSX/3kgt SL dual piston calipers on front.
EPROM ecu w/ dsmchip for 650s
S-AFC II
new tie rod ends
new altnator
turboxs mbc
brand new falken azenis rt615 tires
Also the car no longer has 4WS.
I tried to post picks if it worked them are old pics and the tint that is on the car in the pic is now off.
$4000.00 - or best offer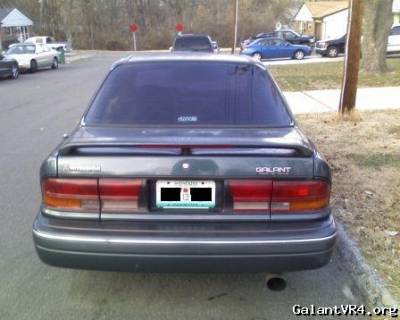 Last edited by a moderator: