Got some more goodies today and yesterday. It's hard to believe this pile is $650 worth of shit. Between a $500 battery setup, and a $100+ catch can.. then all the little nickel and dime shit, summit racing decided i'd spent enough they love me and gave me a free hat!
4 post battery switch. This thing is a beast, but it will get the job done!
This is going to be my catch/breather can. This thing is awesome. I dont see there being ANY chance of oil entering my intake if i decide to run a hose from the bottom hole of this can to the intake pipe. If i want to run it as just a vented breather, that should be no problem too.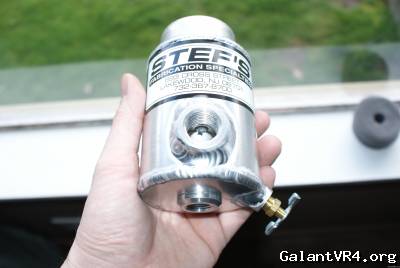 I took the foam out of it (pain in the ass to do, btw) so i could get some shots of the inside. This thing is far better than i expected it to be, with the baffling and such. I just have to figure how i'm going to mount it, now.