Mitsubishi jacket, blue with silver triple diamond. Worn originally by an employee for Mitsubishi R and D.
Size is 2XL. A bit large for me but the sleeves are about an inch short, so you can judge by my size (6'3", 230 lbs., 36 sleeve length normally).
$30 shipped or make an offer. SOLD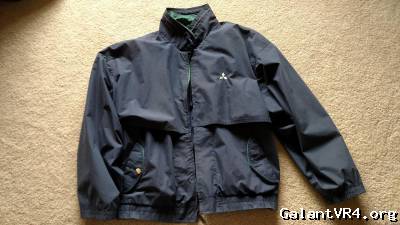 Still have these connectors:
Silicone connectors for sale:
Blue 90* elbow, looks like 1 7/8~ 2" (50 mm). $11 shipped.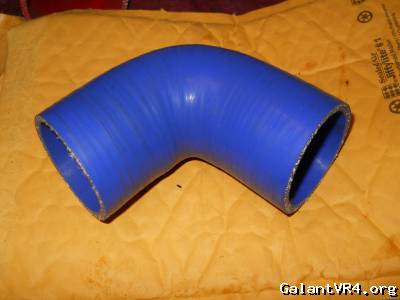 Red reducer, 2.5--> 2.0" (63->49 mm) $8 shipped.
Red reducer, 2.5 --> 2.25" (63-->57 mm) $8 shipped.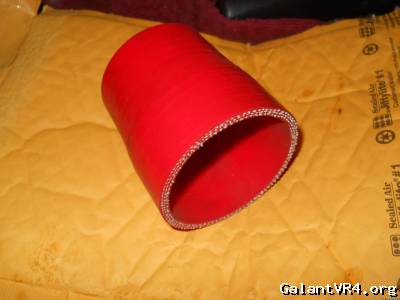 Brand new 4 bolt hub. MB407931. Still covered with rust preventative. List new at about $155. $45 shipped/make offer.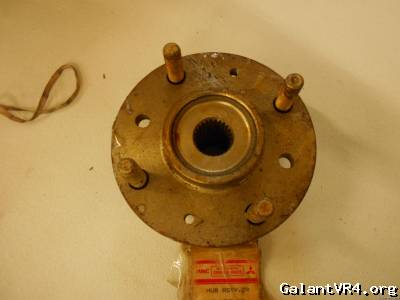 [/url]
Pacesetter 2 3/4" downpipe for VR4 or 1g AWD. The slip fit clamp allows you to clock the rear flange and adjust length, or you can weld together. This got rusty so I painted it. You can see in the picture that there is still some pitting coming through. The adapter developed a hole as well. Fix, use the flange or replicate it, whatever you want.
SALE: $55 shipped.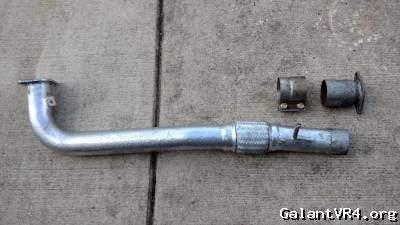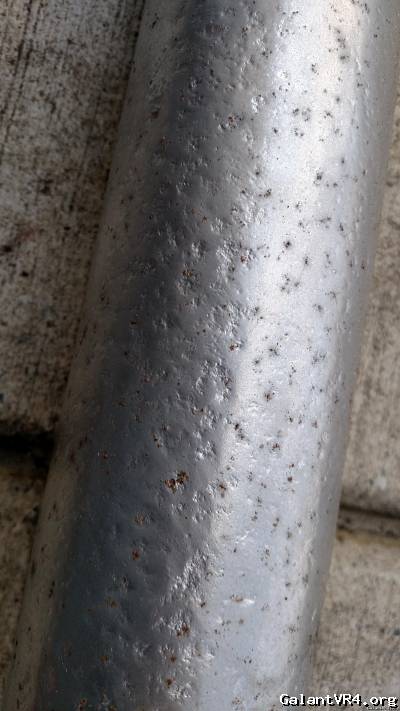 Watch for more later. Thanks.