*Been meaning to make this a how to for a while.

Made brackets and modifications for the front and rear seats with a buddy that does metal work.
NOTE:
THIS IS WHAT I DID. THERE ARE OTHER WAYS OUT THERE I'M SURE THAT WORK. I'M NOT SAYING THIS IS THE WAY TO DO IT.
The rears werent bad. Just cut the middle prong out of the bottom and 2 stainless bolts with washers on the side prongs to draw in the side bolster gap. Drill through the back of the car through the back fender wells. Put the nut on the back side and as you tighten, the gap goes away. Make sure its stainless because they're exposed to the elements. Hope that makes sense to you guys.
The first pic is the galant seat, OBVIOUSLY do what I'm saying to the Evo seat.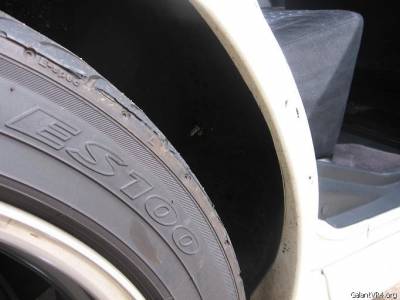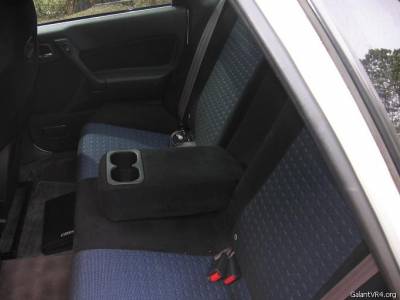 The front brackets werent bad, we raised the seat about an inch in the front and an inch and a half in the back. Decided it would be a cool idea to bring a bar out from the back of the bracket to add harnesses later on. Its about an inch of the floor so I could slip tthe harnesses on under it and put some skateboard grip tape on it so it wont slide. I dont care if its not the right or safest place to do it. It will be fine for spirited mountain runs, the car wont see a racetrack for tech inspections for that sort of thing just yet.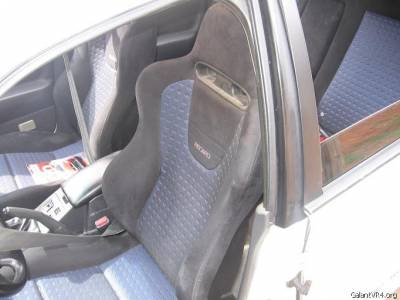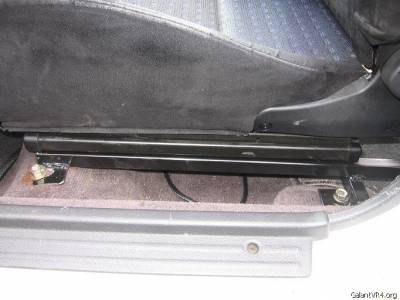 This was one of the top 3 things I have done to this car. Updates the look, seats feel awesome and are very comfortable plus my suspension is working much better than I thought it was previously. No more reaching over to hold on to the passenger seat in a sharp turn.
Now I just have to wipe the dust off all the seats and vacuum the metal shavings out.