I am trying to downsize some of my parts and I came across these two Galant grills. Both are '92 style grills and could use some touch-up work.
One is stock, except for some red-paint I was trying out (I was young!). This is more of a normal gloss black color.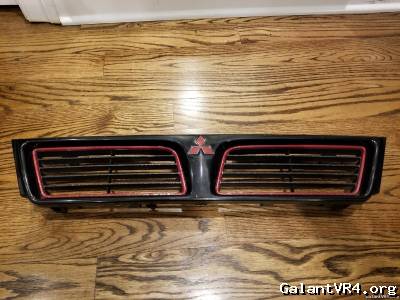 The other grill is modified with mesh inserts, kind of like the '91 grill. This is more of a metallic black color.
Asking $30 obo each + shipping.